Have you thought about having a surgical procedure like liposuction to reduce stubborn bulges of fat that will not go away regardless of diet and exercise? ZO Skin Centre® Beverly Hills, CA would like to offer you a consultation for CoolSculpting®, a noninvasive fat reduction treatment to reduce fat cells without surgery or recovery time. This is a cutting-edge technology approved by the Food and Drug Administration to freeze and destroy fat cells to produce a slimmer, flatter area where treated. Visible results commonly appear in 2 – 4 months after a series of CoolSculpting® treatments. Many of our ZO® patients love their results! We invite you to our facility to learn more about this new technology, how to qualify, and how many sessions it would take to get the results you really want. Schedule today.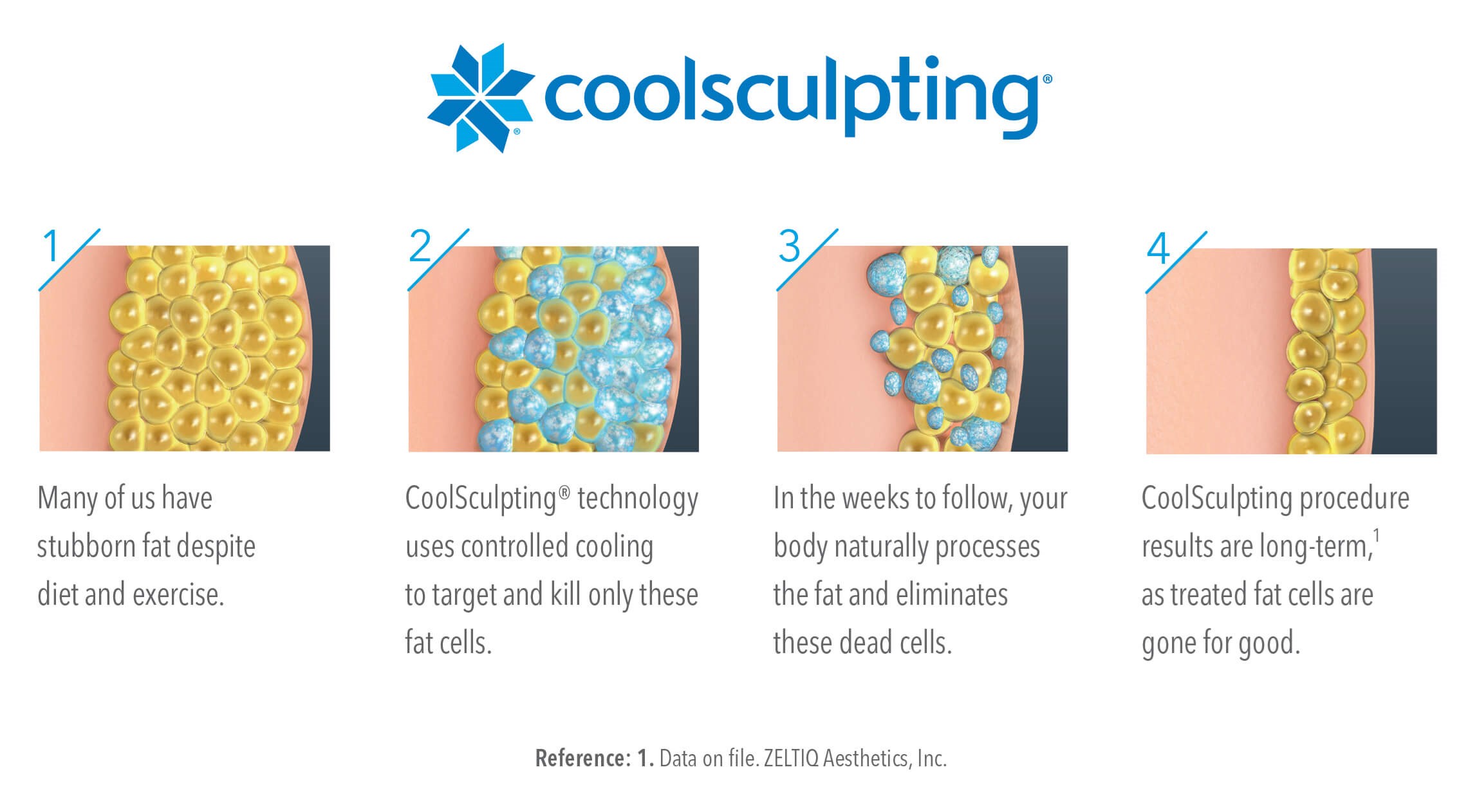 Reviews
"The centre itself and is one of the most world known places for cosmetology and Dr. Obagi is definitely a humble superstar of the industry. A lot of insiders and doctors come here for their procedures. I personally met Margarita only so far but had a great experience with her. She is very knowledgable, constantly evolving her professional experience, very caring and will never suggest anything with potential strong side effects. The front desk staff are amazing: attentive and helpful. Will be coming here on a regular basis."
- Y.S. /
Yelp /
Sep 18, 2017
"I went to Anita Gardner NP for a clear and bright laser treatment on my face. I had a sun spot on on nose that kept getting more noticeable. After the treatment the skin gets a bit red and dry but after that my skin was clear, smooth, and my sun spot that I was embarrassed about for years was gone!I'm so happy with the results. My skin looks like it did when I was 20!I've also seen her for botox and lip injections, and was extremely pleased with the results. I won't go to anyone else and send all of my friends to Anita."
- L.J. /
Yelp /
Dec 04, 2017
"Dr. Bashey is absolutely amazing he was very knowledgeable which made me feel very comfortable and at ease.  I was apprehensive going into this because of my fear of needles but the doctors technique and reassurance made the world of difference and the end result was amazing. I highly recommended this Dr. to anyone that is looking for an amazing Dr. & excellent results.  The practice staff was very nice and helpful as well overall my experience was a 10 & I will be a repeat patient."
- K.B. /
Yelp /
Nov 18, 2017
"I went in for a consultation on my cellulite and met with Dr Bashey. He did an amazing job educating me on my options and informed me the best long term option as Cellfina. After leaving, I felt I knew exactly what I was getting myself into and scheduled my appointment. I'm not one to usually write reviews, but after getting it done, I felt the need to post in case someone else was in the market for this treatment. I couldn't be happier with the results, treatment and Dr Bashey.The treatment took no more than an hour. I was thinking it would be a little more invasive, however I rate it a 2 on a scale of 1-10. Besides the initial needles for numbing, I didn't feel much at all. The same day there was tenderness but nothing to the point where I couldn't move or walk around. There also was leaking of the numbing medication and little blood the first day but that was it. I wore compression pants as recommended by the doctor or my tight spanx for two weeks. The bruising had subsided for the most part after week one and was completely gone after week 2. I can see a huge difference already in my before and after photos. Dimples have disappeared!I would definitely recommend to anyone suffering from cellulite."
- L.C. /
Yelp /
Nov 15, 2017
"I came in for a facial for my first time and I know I will be coming back on a regular basis. A big thank you to Margarita who made me leave with a big smile on my face. She is very knowledgeable and was full of energy. I started using their products and loved it. I highly recommend getting the scrub!"
- D.O. /
Yelp /
Nov 05, 2017
Previous
Next
CoolSculpting® can help both men and women eliminate stubborn pockets of fat on the face and body, including common areas like the stomach, inner and outer thighs, chin, upper arms, and flank. Noninvasive CoolSculpting® treatments can be a good alternative if you have considered surgical liposuction, but were concerned about the expense or length of recovery time. CoolSculpting® patients should be in good overall health, have realistic expectations, and be within 30 pounds of a healthy, stable weight before their treatment.
After a consultation to go over your needs, concerns, and medical history, your CoolSculpting® technician will create your unique treatment plan. Your CoolSculpting® technician will help you feel comfortable in one of our private treatment rooms before applying a gel pad and applicator to the targeted area. The CoolSculpting® applicator vacuums in the fatty tissue and applies controlled cooling as the area is massaged. The length of each treatment will vary based on the size of the area(s) being treated, but you should expect to need about 30 – 45 minutes for each treatment area. The skin in the treated area may be slightly red, numb, or swollen for a short while after the treatment, but you are free to resume your normal activities. The frozen fat cells will be naturally eliminated from the body over time, so it may be at least 1 – 3 months before any results are seen. Most patients see their final results about 4 – 6 months after their treatment with improved results after multiple CoolSculpting® sessions. Talk to your CoolSculpting® technician about how many sessions you may need and when to schedule them to reach your fat reduction goals.
HOW SAFE IS IT?
CoolSculpting® is an FDA-cleared procedure for the treatment of visible fat bulges in the submental area, thigh, abdomen and flank. As the #1 non-invasive fat reduction procedure, and with millions of CoolSculpting® procedures preformed worldwide, it is proven to be a safe and effective treatment.
WILL THE FAT RETURN?
CoolSculpting® works by applying a controlled temperature, targeting fat cells in the selected treatment areas. The fat cells are 'frozen to death', the fat is broken down by the body and released in its natural process. Once the treated fat cells are eliminated, they cannot regenerate. It is important to note that after CoolSculpting treatment, a patient should practice a healthy lifestyle, including a balanced diet and regular exercise for optimal results.
WHO SHOULD NOT HAVE THE COOLSCULPTING® PROCEDURE?
The CoolSculpting® procedure is not for everyone. You should not have the CoolSculpting® procedure if you suffer fromy cryoglobulinemia, cold agglutinin disease or paroxysmal cold hemoglobinuria. The CoolSculpting® procedure is not for the treatment of obesity.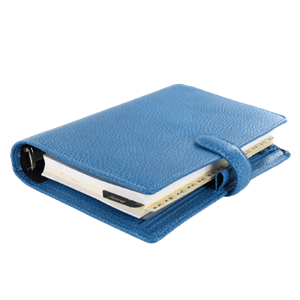 Plan Your Procedure
Average Procedure Time

30 - 45 Minutes
Contact Us
If you're frustrated by stubborn fat bulges in your face or body that don't seem to budge no matter how healthy you are, schedule a CoolSculpting® consultation at ZO Skin Centre®. You may not be able to reach your physical goals on your own, but nonsurgical CoolSculpting® treatments in Beverly Hills may be the answer to getting the slimmer contour you want.