Your luxurious ZO Skin Centre® personalized facial treatment can be enhanced with any of our exclusive extras for our treatments. We will offer you add-on ingredients or treatments to really make your facial extraordinary. Our experienced medical aestheticians can include oxygen therapy, a collagen masque, dermaplane treatment, HydraFacial Brightalive® Booster serum, lymphatic drainage, and microdermabrasion to your personalized facial treatment. During your appointment at our Beverly Hills, CA location, your medical aesthetician will explain the benefits and concerns each ZO® Facial Enhancement can address. We may recommend one or a combination of Custom ZO® Facial Treatment Enhancements for results your skin will adore.
When you include an oxygen therapy add-on to your facial treatment, the oxygen is sprayed directly onto the skin to deliver a soothing vitamin-enriched mist.
When your skin needs an extra bump in firmness and hydration, our collagen masque should be your go-to facial treatment enhancement.
With a dermaplane treatment, you will receive a gentle exfoliation with a medical-grade blade that will leave your skin with a smoother texture and temporarily reduces surface facial hair.
Hydrafacial Brightalive® boost
Patented HydraFacial MD® technology meets superior ZO® Skin Health Science. This booster is designed to brighten skin tone and lessen the appearance of discoloration for an instantly gratifying glow.
Our exclusive Oraser® Correcting Hand and Body Scrub with sugar crystals, along with a massage and paraffin masque helps to restore even skin tone, hydrate and soften for younger-looking hands. We finish the treatment with our Oraser® Nourishing Hand Creme.
Utilizing the SilkPeel or HydraFacial MD® technology, we can induce lymphatic drainage to move toxins out of the lymph node, improve the immune system, and increase blood circulation for brilliantly glowing skin.
When you add microdermabrasion to your facial treatment, we can remove the upper layer of your skin to rehabilitate the surface. Your skin will look clearer, feel smoother, and have better blood circulation.
Reviews
"The centre itself and is one of the most world known places for cosmetology and Dr. Obagi is definitely a humble superstar of the industry. A lot of insiders and doctors come here for their procedures. I personally met Margarita only so far but had a great experience with her. She is very knowledgable, constantly evolving her professional experience, very caring and will never suggest anything with potential strong side effects. The front desk staff are amazing: attentive and helpful. Will be coming here on a regular basis."
- Y.S. /
Yelp /
Sep 18, 2017
"I love Zo skin centre! The office is spectacular, clean w/ a warm welcome. The staff seem genuinely kind and, humble mannered. My experience w/ staff is fantastic! Offered me beverages and made sure I was ok. Insurance: Patient can submit to insurance after service themself. Call for more info. I enjoy the product line. It seems to work well for me and my concerns. I will continue to come for facial, and product. I definitely recommend this Dermatology practice."
- R.L. /
Yelp /
Dec 29, 2017
"My aunt referred me to Obaji and I have been coming here for about a year now for dermatology and Botox. I am so blown away from the professionalism and level of care that everyone that works here provides. Not to mention the quality and results of all of the products are phenomenal. I'm so impressed by the foundation of this successful practice. It's rare to see such a motivation for excellence all around and in a moral and ethical way of doing business.I am so grateful for having met and being treated by Dr Bashey. He is absolutely fabulous in his work and the way he carries himself and represents the practice. His nurse Roxy is awesome. And Alin who handles product purchases is absolutely fabulous inside and out. At first you may think it is more expensive to come here over other places. However it's  worth every penny because when u think about how much money is being spent on innefective skin care products, Botox and fillers from other places that are cheaper in quality, not lasting and poorly done, I think u actually save money and your well being to come here and receive above and beyond excellent treatments and follow-up care that no other dermatology office can match.Thank you Dr. Bashey, Roxy and Alin and of course, Dr. Obaji!!!! Wish you all the most success because you all deserve it."
- D.D. /
Yelp /
Dec 13, 2017
"I went to Anita Gardner NP for a clear and bright laser treatment on my face. I had a sun spot on on nose that kept getting more noticeable. After the treatment the skin gets a bit red and dry but after that my skin was clear, smooth, and my sun spot that I was embarrassed about for years was gone!I'm so happy with the results. My skin looks like it did when I was 20!I've also seen her for botox and lip injections, and was extremely pleased with the results. I won't go to anyone else and send all of my friends to Anita."
- L.J. /
Yelp /
Dec 04, 2017
"Dr. Bashey is absolutely amazing he was very knowledgeable which made me feel very comfortable and at ease.  I was apprehensive going into this because of my fear of needles but the doctors technique and reassurance made the world of difference and the end result was amazing. I highly recommended this Dr. to anyone that is looking for an amazing Dr. & excellent results.  The practice staff was very nice and helpful as well overall my experience was a 10 & I will be a repeat patient."
- K.B. /
Yelp /
Nov 18, 2017
Previous
Next
We will provide you with a private skin analysis before your facial treatment, and then we will make recommendations as to what enhancements will be best for your skin type. Our aesthetics team wants you to be happy with your experience at ZO Skin Centre®, and will only offer you Custom ZO® Facial Treatment Enhancements that will be a wise choice for your skin.
Your facial treatment experience should be relaxing and our treatment rooms will offer you a sense of tranquility. Each facial treatment will have a specific technique for its application. You can expect to feel calm and comfortable throughout the appointment. We will provide you with an enjoyable facial massage as we treat your skin, and will explain in detail what you need to do for your skin to maintain long-lasting results. Throughout the treatment, we will inform you of the next step and how it will benefit your skin.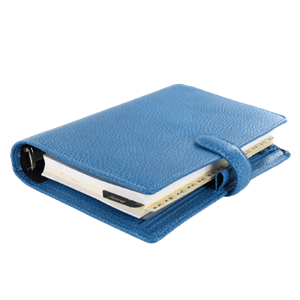 Plan Your Procedure
Average Cost

$35

-

$125

Average Procedure Time

15 – 60 Minutes
Contact Us
Our Custom ZO® Facial Treatment Enhancements go the "extra mile" for your skin while paired with one of our facial treatments. When you are ready to come into our Beverly Hills, CA ZO Skin Centre®, we can schedule you for a facial treatment that is beneficial for the health of your skin. If you choose to pamper your skin even further, you may select any of our add ons (by our recommendation) to enhance your facial treatment experience. Your extra investment of time and expense will reveal itself in the radiance of your indulged skin. Call and schedule your appointment today.
Related Treatments