With a unique combination of exfoliating ingredients, our ZO® Ossential® Resurfacing Treatment at  ZO Skin Centre® can help you achieve a more balanced skin coloring and firmer skin. With the infusion of kojic acid and natural brightening extracts, the ZO® Ossential® Resurfacing treatment can aid in the reduction of pigment-related issues to help create a more even skin tone. At the same time, it can provide someone without complexion problems with radiant skin to be admired. We can schedule you an appointment for a skin analysis and consultation in Beverly Hills, CA with a ZO® professional to determine the best facial treatment for your skin and skin type.
Reviews
"The centre itself and is one of the most world known places for cosmetology and Dr. Obagi is definitely a humble superstar of the industry. A lot of insiders and doctors come here for their procedures. I personally met Margarita only so far but had a great experience with her. She is very knowledgable, constantly evolving her professional experience, very caring and will never suggest anything with potential strong side effects. The front desk staff are amazing: attentive and helpful. Will be coming here on a regular basis."
- Y.S. /
Yelp /
Sep 18, 2017
"I love Zo skin centre! The office is spectacular, clean w/ a warm welcome. The staff seem genuinely kind and, humble mannered. My experience w/ staff is fantastic! Offered me beverages and made sure I was ok. Insurance: Patient can submit to insurance after service themself. Call for more info. I enjoy the product line. It seems to work well for me and my concerns. I will continue to come for facial, and product. I definitely recommend this Dermatology practice."
- R.L. /
Yelp /
Dec 29, 2017
"My aunt referred me to Obaji and I have been coming here for about a year now for dermatology and Botox. I am so blown away from the professionalism and level of care that everyone that works here provides. Not to mention the quality and results of all of the products are phenomenal. I'm so impressed by the foundation of this successful practice. It's rare to see such a motivation for excellence all around and in a moral and ethical way of doing business.I am so grateful for having met and being treated by Dr Bashey. He is absolutely fabulous in his work and the way he carries himself and represents the practice. His nurse Roxy is awesome. And Alin who handles product purchases is absolutely fabulous inside and out. At first you may think it is more expensive to come here over other places. However it's  worth every penny because when u think about how much money is being spent on innefective skin care products, Botox and fillers from other places that are cheaper in quality, not lasting and poorly done, I think u actually save money and your well being to come here and receive above and beyond excellent treatments and follow-up care that no other dermatology office can match.Thank you Dr. Bashey, Roxy and Alin and of course, Dr. Obaji!!!! Wish you all the most success because you all deserve it."
- D.D. /
Yelp /
Dec 13, 2017
"I went to Anita Gardner NP for a clear and bright laser treatment on my face. I had a sun spot on on nose that kept getting more noticeable. After the treatment the skin gets a bit red and dry but after that my skin was clear, smooth, and my sun spot that I was embarrassed about for years was gone!I'm so happy with the results. My skin looks like it did when I was 20!I've also seen her for botox and lip injections, and was extremely pleased with the results. I won't go to anyone else and send all of my friends to Anita."
- L.J. /
Yelp /
Dec 04, 2017
"Dr. Bashey is absolutely amazing he was very knowledgeable which made me feel very comfortable and at ease.  I was apprehensive going into this because of my fear of needles but the doctors technique and reassurance made the world of difference and the end result was amazing. I highly recommended this Dr. to anyone that is looking for an amazing Dr. & excellent results.  The practice staff was very nice and helpful as well overall my experience was a 10 & I will be a repeat patient."
- K.B. /
Yelp /
Nov 18, 2017
Previous
Next
If you have a flawless complexion, that is wonderful news! This facial treatment is for men and women with great skin (and want to keep it that way) and for people who need to give their skin some rejuvenation attention. The ZO® Ossential® Resurfacing Treatment can help with the following:
Fine lines and wrinkles
Uneven skin tone (discoloration, pigmentation issues, and sun damage)
Surface irregularities (rough texture, flaky skin, and more) 
When you have a medical-grade facial treatment, such as the ZO® Ossential® Resurfacing Treatment, you will spend 45 minutes with our skin health professionals relaxing and protecting your skin from aging, sun damage, and other visible skin conditions.
We will moisten and cleanse your face gently to prepare the skin for the ZO® Ossential® Resurfacing Treatment. Using a blend of highly concentrated alpha hydroxy acids (AHA), we can treat your sun-damaged skin or wrinkles with great efficiency. This treatment will powerfully penetrate your skin with exfoliation so that it will reveal a nourished, even toned layer of skin that will feel better, restored, and firmer. This treatment can be performed as a series. You will have little to no downtime after this facial treatment. The ZO® Ossential® Resurfacing Treatment is a great way to take care of your skin and a gratifying time of being pampered. Before you leave our office, we will include a finishing step of adding ZO® signature creams, polishes, and (specifically) sunscreen to your skin.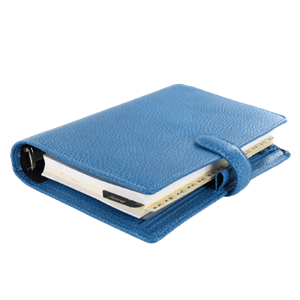 Plan Your Procedure
Average Cost

From

$250

Average Procedure Time

60 Minutes
Contact Us
Let us supply you with all the information you need to make informed decisions on your skin care. Our team of remarkable medical aestheticians will make sure all your questions are answered and concerns for your skin are addressed in the skin analysis to see if the ZO® Ossential® Resurfacing Treatment is suited for your skin type and condition. Arrange for your consultation at our Beverly Hills, CA ZO Skin Centre® today!
Related Treatments