When time and environmental factors have etched lines on your skin, you may want to see a cosmetic dermatologist to intervene. At the ZO Skin Centre® Beverly Hills, CA, we offer Belotero Balance® to smooth moderate-to-severe lines and wrinkles on your face. Our nurse injectors and dermatologists are well-versed in integrating Belotero®, a dermal filler, into your facial skin. You may enter our practice with lines and wrinkles, but we can quickly integrate injections of Belotero® into your skin. We will provide you with a skin consultation to determine the precise dosage of this filler. You can then leave ZO Skin Centre® Beverly Hills with better facial contours and more youthful-looking features.
Reviews
"The centre itself and is one of the most world known places for cosmetology and Dr. Obagi is definitely a humble superstar of the industry. A lot of insiders and doctors come here for their procedures. I personally met Margarita only so far but had a great experience with her. She is very knowledgable, constantly evolving her professional experience, very caring and will never suggest anything with potential strong side effects. The front desk staff are amazing: attentive and helpful. Will be coming here on a regular basis."
- Y.S. /
Yelp /
Sep 18, 2017
"I have very acne prone skin and got a hydrafacial with Margarita. She was extremely thorough with the extractions and treatment and I felt like I was in great hands. She even did a facial massage which was incredibly relaxing! In the following days, my skin went through a bit of a purge, but then it cleared up and I was happy with the results. I will definitely come back for another facial by her."
- T.K. /
Yelp /
Feb 01, 2018
"Yesterday I got an Express facial with Margarita she was great. My skin has never looked better."
- J.L. /
Yelp /
Jan 21, 2018
"I love Zo skin centre! The office is spectacular, clean w/ a warm welcome. The staff seem genuinely kind and, humble mannered. My experience w/ staff is fantastic! Offered me beverages and made sure I was ok. Insurance: Patient can submit to insurance after service themself. Call for more info. I enjoy the product line. It seems to work well for me and my concerns. I will continue to come for facial, and product. I definitely recommend this Dermatology practice."
- R.L. /
Yelp /
Dec 29, 2017
"My aunt referred me to Obaji and I have been coming here for about a year now for dermatology and Botox. I am so blown away from the professionalism and level of care that everyone that works here provides. Not to mention the quality and results of all of the products are phenomenal. I'm so impressed by the foundation of this successful practice. It's rare to see such a motivation for excellence all around and in a moral and ethical way of doing business.I am so grateful for having met and being treated by Dr Bashey. He is absolutely fabulous in his work and the way he carries himself and represents the practice. His nurse Roxy is awesome. And Alin who handles product purchases is absolutely fabulous inside and out. At first you may think it is more expensive to come here over other places. However it's  worth every penny because when u think about how much money is being spent on innefective skin care products, Botox and fillers from other places that are cheaper in quality, not lasting and poorly done, I think u actually save money and your well being to come here and receive above and beyond excellent treatments and follow-up care that no other dermatology office can match.Thank you Dr. Bashey, Roxy and Alin and of course, Dr. Obaji!!!! Wish you all the most success because you all deserve it."
- D.D. /
Yelp /
Dec 13, 2017
Previous
Next
Men and women, who want to look their best despite what time and environmental damage has done to their skin, can have a more satisfying facial contour with Belotero Balance®. Candidates for Belotero® will have wrinkles on the skin (regardless of expressions being made), loss of facial volume, and some sagging skin. Severe cases of skin looseness may need a more aggressive intervention. We can conclude if Belotero® is right for you at a discreet consultation at the ZO Skin Centre®.
At the time of your injection session, we will have you relaxed comfortably in one of our private, minor treatment rooms. Your skin will be prepared for injection(s) by cleansing the area and marking the skin for the indicated injection points. Afterward, your skin may appear to be red and swollen, but this side effect should subside. If you would like to refresh your make up before leaving our practice, it would be our pleasure to provide you with a room to reapply your cosmetics. If you experience any abnormal side effects besides slight swelling, redness and bruising, please call our office.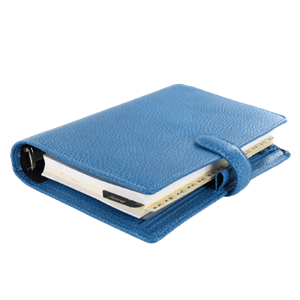 Plan Your Procedure
Average Procedure Time

30 Minutes
Contact Us
Consider Belotero Balance
We would like to offer you a skin consultation for Belotero Balance® injections at our ZO Skin Centre® Beverly Hills, CA . You will have your skin assessed and we will answer questions you may have about this injectable. We would love to show you how this dermal filler can change the contour of your face, help you look younger, and be pleased with what you see in the mirror.
Related Treatments