If you would like another course of action in the fight against your aging skin besides BOTOX®, then ZO Skin Centre® Beverly Hills, CA can offer you Dysport®. This is a prescription injectable (abobotulinumtoxinA) for 4 – 6 months of interim relief in the appearance of moderate-to-severe frown lines between your eyebrows (glabellar lines or the "11s"). Dysport® will address your deep expression lines while still allowing your face to look natural and soften your appearance. This is an in-office treatment that produces faster results and has a wider dispersion of the neurotoxin than BOTOX®. Having a skin care regime of Dysport® for your aging skin can also help prevent future deep wrinkling in your skin. Dysport® is a valuable tool in your anti-aging skin care routine. It would be our pleasure to offer you a skin analysis and private wrinkle relaxer consultation in our Beverly Hills, CA practice.
Reviews
"The centre itself and is one of the most world known places for cosmetology and Dr. Obagi is definitely a humble superstar of the industry. A lot of insiders and doctors come here for their procedures. I personally met Margarita only so far but had a great experience with her. She is very knowledgable, constantly evolving her professional experience, very caring and will never suggest anything with potential strong side effects. The front desk staff are amazing: attentive and helpful. Will be coming here on a regular basis."
- Y.S. /
Yelp /
Sep 18, 2017
"I came in for a facial for my first time and I know I will be coming back on a regular basis. A big thank you to Margarita who made me leave with a big smile on my face. She is very knowledgeable and was full of energy. I started using their products and loved it. I highly recommend getting the scrub!"
- D.O. /
Yelp /
Nov 05, 2017
"I went to the Obagi Skin Health Institute for a consultation with Dr. Bashey two weeks ago and felt he was the "one" to take on my facial concerns.Well, I was right...after getting the fillers Voluma and Vollure for the creases I had on the side of my mouth, my droopy checks and the slight indentations I had under my lips I am a brand new woman!  Let me just say this....it's not that I look any different, it's that Dr. Bashey took the time to examine my face and place the fillers where needed.  I look REFRESHED.  Dr. Bashey was patient with my asking (many) questions, and giving with his answers. I am very pleased with the end result and wanted to give this artist my review :-)Azenath Tovar"
- A.T. /
Yelp /
Oct 27, 2017
"I had to return a product because of the problem in packaging and it took more than 3 weeks to have the payment back so I got mad and made a complaint. The manager, Toi, called me back immediately and apologized for the problem, so she offered me a very nice complimentary facial with one of their great staff, Katy. She was very professional and friendly. I enjoyed the facial and I could see a huge difference in my skin after the treatment. They have the best services. I highly recommend this place. I have been using their product for many years and from today I will be their patient for all the treatments they have."
- J.S. /
Yelp /
Oct 04, 2017
"Hydro Facial by Margarita is an ultimate must have.I came in for the first time a week ago and I know I will be coming back on a regular basis. My skin is glowing, pores are minimized, make up looks better than ever, but I don't really need one now. Margarita is a real professional with a great touch and amazing energy. She took time to learn about my concerns, my skin care routine and what is that Im looking for to achieve at the appointment. I felt completely comfortable and relaxed while she was doing her magic with my skin. I left Obagi clinic after one hour treatment feeling like I spent a full day at a spa. This is a perfect treatment for the face, that can be done on the day of the special event and/or regularly to keep you look beautiful all the time. See Margarita and your skin will thank you for that... *Office is gorgeous, staff is nice and friendly, very convenient parking across the street."
- P.L. /
Yelp /
Oct 04, 2017
Previous
Next
We recommend Dysport® to patients (age 65 or younger) who wish to decrease the visibility of their moderate-to-severe frown lines. Dysport® will not correct sagging skin, drooping eyelids, or a descending brow. After a consultation, we will determine the best use of our injectable medications to relax the muscles in your skin. We may also recommend other (surgical or nonsurgical) treatments or additional techniques to improve the look of your skin if Dysport® is not appropriate.
Replenish your skin with Dysport® injections every 4 – 6 months, as needed. It is really up to you how long you want to wait to have a reinjection. Our team at ZO Skin Centre® can also schedule you ahead of time to have this appointment on the books so you can continue to enjoy the benefits of this prescribed injectable without lapsing. You may experience some swelling and a rouge tint to your skin while your body acclimates to the drug. We recommend applying ice packs to the area.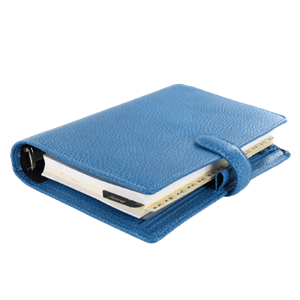 Plan Your Procedure
Average Procedure Time

15 – 60 Minutes
Contact Us
If you need to soften your frown lines and wrinkles on your face, we can offer Dysport® injections at ZO Skin Centre®. Just like BOTOX®, Dysport® can lessen the appearance of wrinkles on your skin. Your treatment will be customized to your needs, and not as a one-size-fits-all dosage. We will carefully craft your skin care plan so you can leave our office looking rejuvenated and younger without looking overdone.
Related Treatments