Dedicate an hour of your time at the ZO Skin Centre® Beverly Hills, CA to enrich your body with IV Infusion Therapy. Your overall health can be supplemented and improved with our vitamin and mineral-enriched solutions. Not sure an IV injection is right for you? We will provide you with a detailed explanation of our types of nutrients we can administer after a physical examination and consultation. The valuable nutrients in our therapies can boost your mood, improve your immune system, give your skin a radiant glow, an overall sense of better health, and much more. In one of our minor treatment rooms, you can relax while the IV is dispensed into your arm. Call our ZO Skin Centre® to learn more about the health benefits of IV Infusion Therapy.
Flawless Deluxe (Anti-Aging + Brightening)
This infusion of glutathione, antioxidants and vitamins combine to improve skin clarity, tone and texture. The Flawless Deluxe works to strengthen and support hair and nail growth. It reverses and prevents the compounded oxidative stress damage caused by daily sun exposure and environmental pollution. Added nutrients provide collagen support, which restores firmness, promotes elasticity, reduces wrinkles and prevents sagging. Hydration absorption is increased, and signs of aging associated with low levels of Vitamin C in the skin are reduced. Patients notice brighter skin and a restored natural skin glow.
Fast + Flawless (Anti-Aging + Brightening)
The Fast + Flawless ZO®IV infusion is a quick boost of glutathione and Vitamin C. This infusion therapy brightens the skin, promotes natural skin hydration, reduces sun damage and signs of aging.
Modified Myers (Timeless + Classic)
Originally created by Maryland physician John Myers, our Modified Myers contains a blend of amino acids, calcium, glutathione, magnesium, zinc and vitamins B12, B-Complex and C. This Timeless + Classic infusion alleviates health concerns including fatigue, migraines, depression, muscle pain and PMS symptoms.
Advanced Healing (Anti-Inflammatory + Healing)
This IV infusion is formulated to enhances bone and tissue repair while reducing the body toxins that contribute to inflammation and pain. The high dose of amino acids, vitamins, glutathione, magnesium, selenium, zinc, and antioxidants also restore essential nutrients that are lost after surgeries and procedures.
Rapid Recovery (Detox + Hydration)
This IV Infusion Therapy removes nutrient depleting acetaldehydes that are byproducts of alcohol digestion. It also contains electrolytes to hydrate the body, zinc to boosts alcohol and amino acid metabolism, and thiamine
to combat headaches, nausea and fatigue. Rapid Recovery revitalizes, hydrates, and promotes deep restful sleep. When administered before the presence of acetaldehydes, Rapid Recovery can mitigate facial flushing and nutrient depletion.
ImmunoNRG (Immunity + Energy)
From jet-lag and fatigue to common colds, flu-like symptoms, body aches or seasonal allergies, our
ImmunoNRG IV infusion contains balanced nutrients that boost the immune system, eliminate free radicals,
and relieve symptoms. We combine these nutrients with additional vitamins and antioxidants to enhance mental clarity and overall performance.
Vitamin B-12 Shots
Looking for a boost to your immune system to increase energy, focus and mood? Vitamin B-12 shots improve mental clarity, physical symptoms related to Anemia, and play a key role in the normal functioning of the brain, nervous system and the formation of blood.
Reviews
"The centre itself and is one of the most world known places for cosmetology and Dr. Obagi is definitely a humble superstar of the industry. A lot of insiders and doctors come here for their procedures. I personally met Margarita only so far but had a great experience with her. She is very knowledgable, constantly evolving her professional experience, very caring and will never suggest anything with potential strong side effects. The front desk staff are amazing: attentive and helpful. Will be coming here on a regular basis."
- Y.S. /
Yelp /
Sep 18, 2017
"I have very acne prone skin and got a hydrafacial with Margarita. She was extremely thorough with the extractions and treatment and I felt like I was in great hands. She even did a facial massage which was incredibly relaxing! In the following days, my skin went through a bit of a purge, but then it cleared up and I was happy with the results. I will definitely come back for another facial by her."
- T.K. /
Yelp /
Feb 01, 2018
"Yesterday I got an Express facial with Margarita she was great. My skin has never looked better."
- J.L. /
Yelp /
Jan 21, 2018
"I came here for simple facial and I'm impressed from this place !Margarita is very good cosmetologist!Im very picky with my skin ,I couldn't find a good cosmetologist in United States and finally I found this place)my skin looks good and I like this cosmetic brand"
- A.B. /
Yelp /
Jan 12, 2018
"I love Zo skin centre! The office is spectacular, clean w/ a warm welcome. The staff seem genuinely kind and, humble mannered. My experience w/ staff is fantastic! Offered me beverages and made sure I was ok. Insurance: Patient can submit to insurance after service themself. Call for more info. I enjoy the product line. It seems to work well for me and my concerns. I will continue to come for facial, and product. I definitely recommend this Dermatology practice."
- R.L. /
Yelp /
Dec 29, 2017
Previous
Next
There are a variety of reasons for supplementing your diet and health with IV Infusion Therapy, such as:
Nutritional deficiencies due to poor nutrition or sub standard gastrointestinal absorption
A frail immune system
After bariatric surgery to supplement a new diet with vitamins and minerals to assist in your health during rapid weight loss
Dehydrated skin
Fluctuating moods or sleep patterns
Improve overall health for patients with chronic illness, recovering from surgery, or are being treated for cancer
There can be one single reason or multiple reasons to aid your body in wellness and recovery with IV nutritional therapy.
We can tailor each IV Infusion Therapy specifically for the patient, and expectations for the type of infusion provided will be discussed with you in full detail at your appointment. Keep in mind that your injection site may feel tender to the touch, itchy, or puffy in the hours after your IV treatment. Rest assured that this is a natural reaction in the skin. If you have a more unpleasant experience once you leave or feel like you are having an allergic reaction, please call us immediately.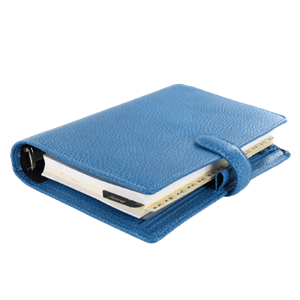 Plan Your Procedure
Average Procedure Time

30 – 60 Minutes
Contact Us
Nourish from the inside out
Discuss IV Infusion Therapy with your provider to determine the best treatment plan for you. These treatments can assist your body at performing better and give you a sense of renewed vitality that you may need. ZO®IV Infusion Therapy can be administered as needed in single treatment or in a series of treatments. Intervals between infusions often range from days to weeks.
Related Treatments