If you are looking for a wrinkle reducer to help your skin age well, then consider our cosmetic dermal filler, Radiesse® or Radiesse® (+) with 0.3% integral lidocane, at the ZO Skin Centre® in Beverly Hills, CA. Radiesse® is injected into the middle-to-lower third of the face to fill in deep wrinkles from the corner of the nose to the edge of the mouth or marionette lines that can make you look older than your chronological age. When time and environmental factors like sun damage have not been kind to your skin, the calcium hydroxyapatite in Radiesse® can replenish your tissue loss. It will beautifully add volume to help smooth moderate-to-severe facial wrinkles and folds, aid in restoring some hydration to the skin, and can last 9 months to a year. Want to learn more? Schedule a consultation at our ZO Skin Centre®. We would be happy to evaluate your skin, explain the benefits of all our dermal fillers, and assess if Radiesse® is the right choice for your skin.
Reviews
"The centre itself and is one of the most world known places for cosmetology and Dr. Obagi is definitely a humble superstar of the industry. A lot of insiders and doctors come here for their procedures. I personally met Margarita only so far but had a great experience with her. She is very knowledgable, constantly evolving her professional experience, very caring and will never suggest anything with potential strong side effects. The front desk staff are amazing: attentive and helpful. Will be coming here on a regular basis."
- Y.S. /
Yelp /
Sep 18, 2017
"I came in for a facial for my first time and I know I will be coming back on a regular basis. A big thank you to Margarita who made me leave with a big smile on my face. She is very knowledgeable and was full of energy. I started using their products and loved it. I highly recommend getting the scrub!"
- D.O. /
Yelp /
Nov 05, 2017
"I went to the Obagi Skin Health Institute for a consultation with Dr. Bashey two weeks ago and felt he was the "one" to take on my facial concerns.Well, I was right...after getting the fillers Voluma and Vollure for the creases I had on the side of my mouth, my droopy checks and the slight indentations I had under my lips I am a brand new woman!  Let me just say this....it's not that I look any different, it's that Dr. Bashey took the time to examine my face and place the fillers where needed.  I look REFRESHED.  Dr. Bashey was patient with my asking (many) questions, and giving with his answers. I am very pleased with the end result and wanted to give this artist my review :-)Azenath Tovar"
- A.T. /
Yelp /
Oct 27, 2017
"I had to return a product because of the problem in packaging and it took more than 3 weeks to have the payment back so I got mad and made a complaint. The manager, Toi, called me back immediately and apologized for the problem, so she offered me a very nice complimentary facial with one of their great staff, Katy. She was very professional and friendly. I enjoyed the facial and I could see a huge difference in my skin after the treatment. They have the best services. I highly recommend this place. I have been using their product for many years and from today I will be their patient for all the treatments they have."
- J.S. /
Yelp /
Oct 04, 2017
"Hydro Facial by Margarita is an ultimate must have.I came in for the first time a week ago and I know I will be coming back on a regular basis. My skin is glowing, pores are minimized, make up looks better than ever, but I don't really need one now. Margarita is a real professional with a great touch and amazing energy. She took time to learn about my concerns, my skin care routine and what is that Im looking for to achieve at the appointment. I felt completely comfortable and relaxed while she was doing her magic with my skin. I left Obagi clinic after one hour treatment feeling like I spent a full day at a spa. This is a perfect treatment for the face, that can be done on the day of the special event and/or regularly to keep you look beautiful all the time. See Margarita and your skin will thank you for that... *Office is gorgeous, staff is nice and friendly, very convenient parking across the street."
- P.L. /
Yelp /
Oct 04, 2017
Previous
Next
Ideal candidates for Radiesse® will have moderate-to-severe wrinkles in the mid-face, such as marionette lines and deep nasolabial folds. To ascertain if you qualify for Radiesse®, our medical team at ZO Skin Centre® will examine your skin and analyze the depth of the wrinkles in the middle and lower third of your face. Candidates for Radiesse® may also have problems with keeping their skin well-hydrated.
While relaxing comfortably in one of our treatment rooms, your skin will be primed for the Radiesse® injection with an ultra-fine needle. For precision, your skin may be marked with a washable marker to notate where the injection will be placed. You may need several injections at different points in your wrinkle to get the maximum benefit from the medication. After administering Radiesse®, you may see some swelling, redness, and/or bruising, which can be covered with a concealer. The puffiness and discoloration can last 5 – 10 days. If you feel that your side effects are more severe or last longer than 10 days, it is best to give us a call so that we can assess the situation.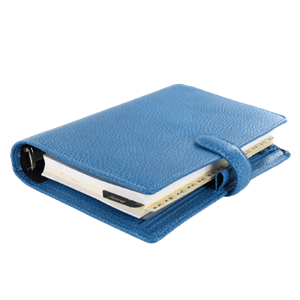 Plan Your Procedure
Average Procedure Time

30 Minutes
Contact Us
One of the hallmarks of Radiesse® injections for skin rejuvenation is that it will not only plump your skin but it will stimulate your natural collagen production. This bonus will initiate better tone and quality to your skin. With so many fillers to choose from on the market, our knowledgeable nurse injectors or medical aestheticians can help you decide which one is right for your aesthetic goals, and educate you on the difference each one can make. Let's get started! Schedule your appointment at ZO Skin Centre® today.
Related Treatments