Do you feel like you are destined to live with pigmentation spots on your skin? Dark spots, freckles, sun damage, melasma, and other skin discoloration can be effectively treated by our pigmentation laser at the ZO Skin Centre® Beverly Hills, CA. We have a Q-Switched ND: YAG Laser for the removal of pigmentation lesions. As one of our most popular treatments at our renowned ZO Skin Centre®, the pigmentation laser will absorb a variety of pigments in your skin and remove it while also stimulating collagen growth. Our laser treatment is safe and effective. Plus, it will not damage your surrounding skin cells.
Consider our services at ZO Skin Centre® when you are ready to eradicate your pigmentation concerns with our customized laser treatment. We see patients of all ages and skin types for this "gold standard" aesthetic treatment. Most of the time discoloration is not something you can treat yourself at home. Our medical team can perform one or a series of treatments to help you get back to your natural skin color, and make suggestions on how to improve the quality of your skin.
Reviews
"The centre itself and is one of the most world known places for cosmetology and Dr. Obagi is definitely a humble superstar of the industry. A lot of insiders and doctors come here for their procedures. I personally met Margarita only so far but had a great experience with her. She is very knowledgable, constantly evolving her professional experience, very caring and will never suggest anything with potential strong side effects. The front desk staff are amazing: attentive and helpful. Will be coming here on a regular basis."
- Y.S. /
Yelp /
Sep 18, 2017
"I have very acne prone skin and got a hydrafacial with Margarita. She was extremely thorough with the extractions and treatment and I felt like I was in great hands. She even did a facial massage which was incredibly relaxing! In the following days, my skin went through a bit of a purge, but then it cleared up and I was happy with the results. I will definitely come back for another facial by her."
- T.K. /
Yelp /
Feb 01, 2018
"Yesterday I got an Express facial with Margarita she was great. My skin has never looked better."
- J.L. /
Yelp /
Jan 21, 2018
"I came here for simple facial and I'm impressed from this place !Margarita is very good cosmetologist!Im very picky with my skin ,I couldn't find a good cosmetologist in United States and finally I found this place)my skin looks good and I like this cosmetic brand"
- A.B. /
Yelp /
Jan 12, 2018
"I love Zo skin centre! The office is spectacular, clean w/ a warm welcome. The staff seem genuinely kind and, humble mannered. My experience w/ staff is fantastic! Offered me beverages and made sure I was ok. Insurance: Patient can submit to insurance after service themself. Call for more info. I enjoy the product line. It seems to work well for me and my concerns. I will continue to come for facial, and product. I definitely recommend this Dermatology practice."
- R.L. /
Yelp /
Dec 29, 2017
Previous
Next
Aspiring to have your pigmentation spots removed? You may be a candidate for our pigmentation laser if you are in good health and exhibit:
Discolored skin from aging, genetics, or trauma to the skin cells
Sun-damaged skin
Tattoos
Brown spots/blotchy skin
Age spots
Freckles
Birthmarks
Lesions
Acne scars
Hormonal melasma
Our pigmentation laser treatments are effective in removing discoloration from your skin, but we want to prepare you for the possibility that it may take a series of treatments to accomplish your aesthetic goals. When you arrive at your appointment, you will be escorted to one of our minor procedure rooms to prepare you for your laser session. For your convenience, we will provide you with a cover up if you need to undress for the treatment. The area will be cleansed, and your eyes will be safeguarded with protective eyewear. Our lasers will be set to a specific setting just right for your skin. Then we will pass the device over your skin where the spot or spots are located. Your treatment time will be dependent on how large your treatment area is or if you have multiple areas to cover.
If you are sensitive to the sensation of the laser on your skin, we can have a plan in place for a topical anesthetic cream to apply to your skin if needed. Once the laser treatment has concluded, a soothing ointment will be applied to the skin with a bandage.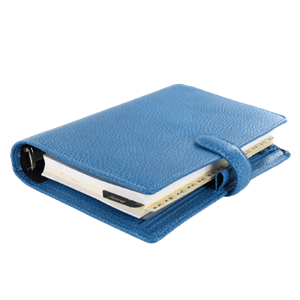 Personalized Laser Approaches
Consult with the Beverly Hills ZO Skin Centre® to learn more about how a pigmentation laser can change the look of your skin. Our compassionate staff will review your skin and make a recommendation as to how to best resolve your pigmentation issues with a personalized approach. The ZO Skin Centre® team will help you reveal a natural skin tone with the assistance of our state-of-the-art laser technology. Call today and schedule a consultation. We would be pleased to help you achieve clear, stunning skin.
Related Treatments