Hair loss happens. Even in the healthiest individuals, alopecia (hair loss) can become active unexpectedly. In Beverly Hills, CA we provide men and women with thinning hair consultations for alopecia at the ZO Skin Centre®. While most alopecia patients cannot cure their condition, the proper management of alopecia is essential. Our experienced dermatologists or licensed medical staff may review your medical history, ask about medications you are currently taking, plus analyze your skin, scalp, and hair follicles. After careful review, we will make recommendations about the procedures that can help manage the condition.
Alopecia is unpredictable in treatment. However, our team is confident in their abilities to help you try to regrow your missing hair, fill in missing patches, or refer you to a medical provider that can help address your needs. We can also assist you in learning more about your hair disorder, and how to carefully control it if possible.
Reviews
"The centre itself and is one of the most world known places for cosmetology and Dr. Obagi is definitely a humble superstar of the industry. A lot of insiders and doctors come here for their procedures. I personally met Margarita only so far but had a great experience with her. She is very knowledgable, constantly evolving her professional experience, very caring and will never suggest anything with potential strong side effects. The front desk staff are amazing: attentive and helpful. Will be coming here on a regular basis."
- Y.S. /
Yelp /
Sep 18, 2017
"I went to Anita Gardner NP for a clear and bright laser treatment on my face. I had a sun spot on on nose that kept getting more noticeable. After the treatment the skin gets a bit red and dry but after that my skin was clear, smooth, and my sun spot that I was embarrassed about for years was gone!I'm so happy with the results. My skin looks like it did when I was 20!I've also seen her for botox and lip injections, and was extremely pleased with the results. I won't go to anyone else and send all of my friends to Anita."
- L.J. /
Yelp /
Dec 04, 2017
"Dr. Bashey is absolutely amazing he was very knowledgeable which made me feel very comfortable and at ease.  I was apprehensive going into this because of my fear of needles but the doctors technique and reassurance made the world of difference and the end result was amazing. I highly recommended this Dr. to anyone that is looking for an amazing Dr. & excellent results.  The practice staff was very nice and helpful as well overall my experience was a 10 & I will be a repeat patient."
- K.B. /
Yelp /
Nov 18, 2017
"I went in for a consultation on my cellulite and met with Dr Bashey. He did an amazing job educating me on my options and informed me the best long term option as Cellfina. After leaving, I felt I knew exactly what I was getting myself into and scheduled my appointment. I'm not one to usually write reviews, but after getting it done, I felt the need to post in case someone else was in the market for this treatment. I couldn't be happier with the results, treatment and Dr Bashey.The treatment took no more than an hour. I was thinking it would be a little more invasive, however I rate it a 2 on a scale of 1-10. Besides the initial needles for numbing, I didn't feel much at all. The same day there was tenderness but nothing to the point where I couldn't move or walk around. There also was leaking of the numbing medication and little blood the first day but that was it. I wore compression pants as recommended by the doctor or my tight spanx for two weeks. The bruising had subsided for the most part after week one and was completely gone after week 2. I can see a huge difference already in my before and after photos. Dimples have disappeared!I would definitely recommend to anyone suffering from cellulite."
- L.C. /
Yelp /
Nov 15, 2017
"I came in for a facial for my first time and I know I will be coming back on a regular basis. A big thank you to Margarita who made me leave with a big smile on my face. She is very knowledgeable and was full of energy. I started using their products and loved it. I highly recommend getting the scrub!"
- D.O. /
Yelp /
Nov 05, 2017
Previous
Next
We see patients at the ZO Skin Centre® with diverse levels of hair loss. If you are experiencing hair loss and would like to have an alopecia consultation, we would be thrilled to discuss options with you and oversee your condition. Candidates for alopecia treatment will have thinning hair due to unknown causes, autoimmune diseases, genetics, nutritional deficiencies, inflammation (scarring alopecia), or other reasons that we will discuss during your appointment.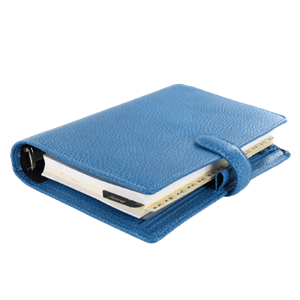 Plan Your Procedure
Average Procedure Time

30 – 45 Minutes
Contact Us
Losing your hair, whether you are male or female, can be a stressful time no matter if you are losing it one strand at a time, by the handful, or are almost bald. Even if you have a family history of alopecia and are not experiencing the hair loss yet, we can discuss a plan of action to help you plan for your genetic predisposition. We cannot cure alopecia, but our compassionate team of medical professionals will provide you with information and recommendations to help you and make the best of the situation. Schedule your ZO Skin Centre® alopecia consultation at our Beverly Hills, CA location.
Related Treatments