Hair loss happens. Even in the healthiest individuals, alopecia (hair loss) can become active unexpectedly. In Beverly Hills, CA we provide men and women with thinning hair consultations for alopecia at the ZO Skin Centre®. While most alopecia patients cannot cure their condition, the proper management of alopecia is essential. Our experienced dermatologists or licensed medical staff may review your medical history, ask about medications you are currently taking, plus analyze your skin, scalp, and hair follicles. After careful review, we will make recommendations about the procedures that can help manage the condition.
Alopecia is unpredictable in treatment. However, our team is confident in their abilities to help you try to regrow your missing hair, fill in missing patches, or refer you to a medical provider that can help address your needs. We can also assist you in learning more about your hair disorder, and how to carefully control it if possible.
Reviews
"The centre itself and is one of the most world known places for cosmetology and Dr. Obagi is definitely a humble superstar of the industry. A lot of insiders and doctors come here for their procedures. I personally met Margarita only so far but had a great experience with her. She is very knowledgable, constantly evolving her professional experience, very caring and will never suggest anything with potential strong side effects. The front desk staff are amazing: attentive and helpful. Will be coming here on a regular basis."
- Y.S. /
Yelp /
Sep 18, 2017
"I have very acne prone skin and got a hydrafacial with Margarita. She was extremely thorough with the extractions and treatment and I felt like I was in great hands. She even did a facial massage which was incredibly relaxing! In the following days, my skin went through a bit of a purge, but then it cleared up and I was happy with the results. I will definitely come back for another facial by her."
- T.K. /
Yelp /
Feb 01, 2018
"Yesterday I got an Express facial with Margarita she was great. My skin has never looked better."
- J.L. /
Yelp /
Jan 21, 2018
"I love Zo skin centre! The office is spectacular, clean w/ a warm welcome. The staff seem genuinely kind and, humble mannered. My experience w/ staff is fantastic! Offered me beverages and made sure I was ok. Insurance: Patient can submit to insurance after service themself. Call for more info. I enjoy the product line. It seems to work well for me and my concerns. I will continue to come for facial, and product. I definitely recommend this Dermatology practice."
- R.L. /
Yelp /
Dec 29, 2017
"My aunt referred me to Obaji and I have been coming here for about a year now for dermatology and Botox. I am so blown away from the professionalism and level of care that everyone that works here provides. Not to mention the quality and results of all of the products are phenomenal. I'm so impressed by the foundation of this successful practice. It's rare to see such a motivation for excellence all around and in a moral and ethical way of doing business.I am so grateful for having met and being treated by Dr Bashey. He is absolutely fabulous in his work and the way he carries himself and represents the practice. His nurse Roxy is awesome. And Alin who handles product purchases is absolutely fabulous inside and out. At first you may think it is more expensive to come here over other places. However it's  worth every penny because when u think about how much money is being spent on innefective skin care products, Botox and fillers from other places that are cheaper in quality, not lasting and poorly done, I think u actually save money and your well being to come here and receive above and beyond excellent treatments and follow-up care that no other dermatology office can match.Thank you Dr. Bashey, Roxy and Alin and of course, Dr. Obaji!!!! Wish you all the most success because you all deserve it."
- D.D. /
Yelp /
Dec 13, 2017
Previous
Next
We see patients at the ZO Skin Centre® with diverse levels of hair loss. If you are experiencing hair loss and would like to have an alopecia consultation, we would be thrilled to discuss options with you and oversee your condition. Candidates for alopecia treatment will have thinning hair due to unknown causes, autoimmune diseases, genetics, nutritional deficiencies, inflammation (scarring alopecia), or other reasons that we will discuss during your appointment.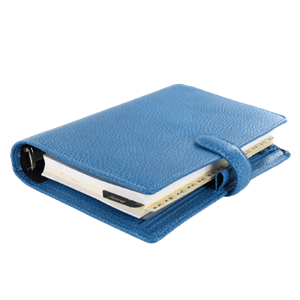 Plan Your Procedure
Average Procedure Time

30 – 45 Minutes
Contact Us
Losing your hair, whether you are male or female, can be a stressful time no matter if you are losing it one strand at a time, by the handful, or are almost bald. Even if you have a family history of alopecia and are not experiencing the hair loss yet, we can discuss a plan of action to help you plan for your genetic predisposition. We cannot cure alopecia, but our compassionate team of medical professionals will provide you with information and recommendations to help you and make the best of the situation. Schedule your ZO Skin Centre® alopecia consultation at our Beverly Hills, CA location.
Related Treatments