Melasma Treatment Results for Beverly Hills, CA Patient
Procedure Details
This Asian woman suffered from severe Melasma and post-inflammatory hyperpigmentation. Dr. Zein Obagi specializes in darker pigmented skin and used a ZO® 3-Step Peel™ to create beautiful even skin tone and pigment correction for this patient.
More
ZO® 3-Step Peel™ Results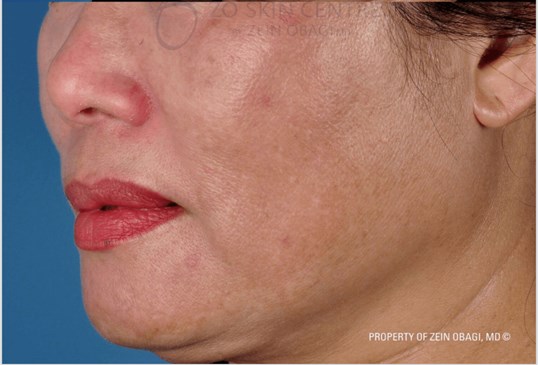 ZO® Multi-Therapy Hydroquinone System for 5 months, followed by ZO® Non-Hydroquinone Hyperpigmentation System for 1 month, and as ongoing maintenance. ZO® 3-Step Peel™ performed monthly for 2 months. More
Schedule Your Skin Consult Now
If you are ready to schedule a skin health consultation, please call us at 424-365-8200 or fill out a request for appointment form now.
Location