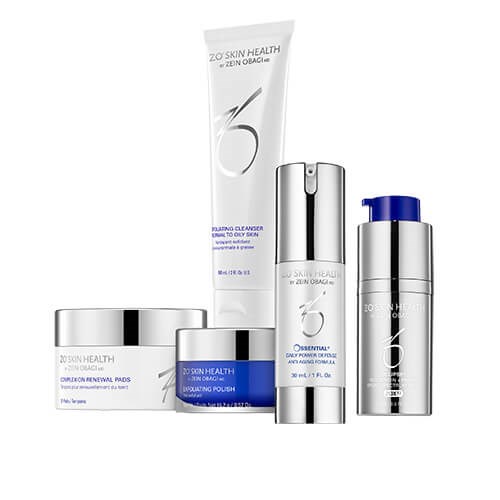 The Art of Skin
When it comes to the health and beauty of your skin, ZO Skin Centre® Beverly Hills, CA can provide you with breath taking, natural results. Under the leadership of Dr. Zein Obagi, the founder of ZO® Skin Health, Inc., our medical team produces some of the most beautiful outcomes in cosmetic dermatology today. With game changing ZO® protocols and products, our team, alongside dermatological surgeon, Dr. Sameer Bashey, were personally trained by Dr. Obagi to perform skin care treatments and regimens he developed throughout his 30+ year career in skin health. Each has mastered dozens of youth-sustaining procedures, from dermal fillers and acne treatments to anti-aging facial treatments and pigment control. Focusing on our patient needs, we recommend and provide services that match their aesthetic goals, bone structure, and skin type of our patients. Along with a comprehensive skin health evaluation, our experienced staff will provide you a "big picture" look at your skin with recommendations that will cater to the condition on your skin. Offering ZO® Facial Treatments, ZO® Peels, therapeutic massage, laser skin treatments, and cosmetic injectables such as BOTOX® and Restylane® and much more. We go beyond exfoliation by providing epidermal and dermal stimulation to stabilize skin functions and support skin renewal.
Treatments & Services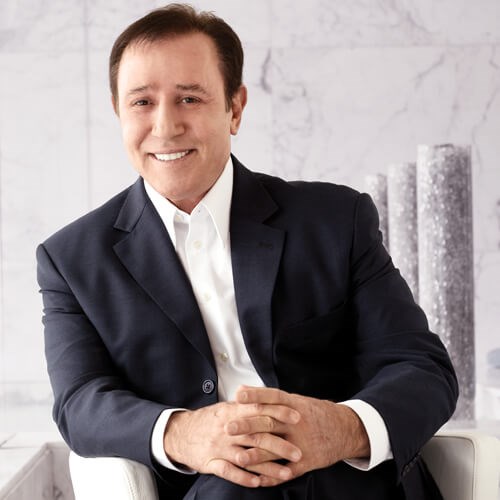 Dr. Zein Obagi
---
As a pioneer in the philosophy and science of skin health, Zein Obagi, M.D., is the master dermatologist behind all of the ZO® Skin Centres and ZO® products. Board certified through the American Board of Dermatology, Dr. Obagi's innovative thinking encompasses therapeutic solutions to correct medical skin conditions and exclusive maintenance programs for prevention of the recurrence of acute or chronic skin conditions or premature aging of the skin. He has developed daily skin care options to help his dedicated skin care patients keep their skin healthy and provide them with anti-aging products that protect their skin from the sun and future damage. Dr. Obagi is well known for skin health philosophies that produce exquisite results. In 2007, he founded ZO® Skin Health, Inc. for physicians and patients with the world's most innovative and effective skin health solutions. As the medical director of ZO® Skin Health, Inc. Dr. Obagi crafted a skin care line alongside treatments with precise effective formulations, such as his signature ZO® Controlled Depth Peel™ that may be performed alone or in combination with laser treatments.
Dr. Zein Obagi
Reviews
The centre itself and is one of the most world known places for cosmetology and Dr. Obagi is definitely a humble superstar of the industry. A lot of insiders and doctors come here for their procedures. I personally met Margarita only so far but had a great experience with her. She is very knowledgable, constantly evolving her professional experience, very caring and will never suggest anything with potential strong side effects. The front desk staff are amazing: attentive and helpful. Will be coming here on a regular basis.
I have very acne prone skin and got a hydrafacial with Margarita. She was extremely thorough with the extractions and treatment and I felt like I was in great hands. She even did a facial massage which was incredibly relaxing! In the following days, my skin went through a bit of a purge, but then it cleared up and I was happy with the results. I will definitely come back for another facial by her.
Yesterday I got an Express facial with Margarita she was great. My skin has never looked better.
I came here for simple facial and I'm impressed from this place !Margarita is very good cosmetologist!Im very picky with my skin ,I couldn't find a good cosmetologist in United States and finally I found this place)my skin looks good and I like this cosmetic brand
I love Zo skin centre! The office is spectacular, clean w/ a warm welcome. The staff seem genuinely kind and, humble mannered. My experience w/ staff is fantastic! Offered me beverages and made sure I was ok. Insurance: Patient can submit to insurance after service themself. Call for more info. I enjoy the product line. It seems to work well for me and my concerns. I will continue to come for facial, and product. I definitely recommend this Dermatology practice.
4.8 Average Rating