We have a robust selection of sophisticated Custom ZO® Peels to provide our patients with a variety of different acids, techniques, and tools at our Beverly Hills, CA office. While daily hydration and cleansing your skin are both very important, so is exfoliating your outermost skin cells. Without exfoliation, your skin will build up layers of dead skin cells. This can also add to the dullness of your complexion and deeper appearance of lines and wrinkles. Our ZO® Peels can reveal a fresh, more vibrant layer of skin and can be combined with other treatments and at-home products to rejuvenate your skin longer between treatments. Custom ZO® Peels are performed by our remarkable certified medical aestheticians after a personal skin analysis, review of your current skin care practices, and recommended treatments and products to best serve your needs. Whether you just want a simple peel to do at home or an intense ZO® Controlled Depth Peel™ + Laser appointment, we will do our best to accommodate your needs with utmost service and quality care.
ZO® Retinol Stimulation peel™
Exfoliate your skin with our professional-grade ZO® Retinol Stimulation Peel™, which can be performed at home. With 1% retinol to penetrate into the layers of your skin, this peel is great for sun damage, dry texture, wrinkles, and fine lines. The ZO® Retinol Stimulation Peel™ is not as abrasive as our more aggressive peels, but it will give you visible skin improvements, a softer texture, and tighter skin. This peel can be purchased and added to your at-home skin care routine.
With 6% retinol and anti-inflammatory agents, you will reap the benefits of the ZO® 3-Step Peel's anti-aging properties. This is an exfoliator for all skin types, which will repair your skin that has been damaged from scarring, pigmentation issues, age spots, and more, because of its deep penetration into your epidermis and upper dermis. This peel is only offered in our office and administered by our physicians or nurse practitioner. The ZO® 3-Step Peel™ is longer-lasting and will stimulate your skin's ability to repair and renew itself. You will need to take some time off from your home skin care program for your skin to heal. Once the peeling process is complete, you will have a new, healthy layer of skin, see fewer wrinkles and even color, and have incredibly caress worthy skin.
ZO® Controlled Depth Peel™
Known for its blue-base tint, the ZO® Controlled Depth Peel™ has recently been reformulated to maximize your skin's potential to feel smoother and tighter. The ZO® Controlled Depth Peel™ is a robust in-office dermal peel using a customized dosage of trichloracetic acid (TCA) with multi-action components for intense exfoliation and skin renewal. It is used to medically treat various skin conditions including skin resurfacing, skin tightening, and removal of pigmentation issues such as melasma. This peel will take more than a week to heal. You will see an improvement in:
Texture
Acne scars
Facial scars from injury
Pore size
Skin firmness
Balanced skin tone
Hydration in the skin
Wrinkles
Fine lines
Fewer dark spots, sun spots, freckles, brown patches, and more
Controlled Depth Peel + Laser
If you want the best of both peels and laser treatments to rejuvenate your skin, schedule a consultation for a ZO® Controlled Depth Peel™ + Laser treatment. The peel will exfoliate and tighten your skin and the CO2 Fraxel Laser will improve scars, wrinkles, mild laxity in the skin, rough texture, and more. This is an in-office treatment only and is appropriate for all skin types. We may also discuss how sensitive your skin may feel during the treatment, and how we can make the laser session comfortable for you.
Custom ZO® Peels Reviews
"Hi I experienced remarkable results as a patient of Dr. Obsgi . I am a 62 year old male major airline Captain I came in with highly UV photo damaged , aged skin, sagging (skin laxity) roseasia. As the doctor said - "your skin cells are asleep!" I had a combined CO2/fractal laser and Blue Peel - easy recovery and amazing results, tightened youthful skin. Dr. Obsgi has a strict skin preparation program pre-procedure for most effective results. This may be 30-90 days. Staff and patient education are amazing. This is a "skin health institute" with on site outpatient surgery center.   Dr Obagi is a pioneer in the field of dermatology skin health. Post procedure I had a "recovery" phase using Obsgi skin products. The Obagi skin product is science based , effective and pleasant to use. Now I get constant unsolicited compliments with people saying that I look 20 years younger !"
- S.B. /
Yelp /
Jan 27, 2017
Previous
Next
Our Custom ZO® Peels are for men and women of all skin types and ages. Our patients come from all over the world to experience the rejuvenation a Custom ZO® Peel can do for their skin. Some of the skin conditions or issues a peel can address are:
Inflammation in the skin
Flaky skin
Aging skin (age-related fine lines and wrinkles)
Skin that has begun a loss in firmness or has started to sag
Sun damage
Brown patches, age spots, skin lesions, and pigmentation issues
Acne scars
Textural complications (hydration issues, leathery texture, and more)
Ruddy or sallow skin color
Each peel has its own distinctive properties to help your identified skin issues. No matter which in-office peel is selected for your skin, our competent team will do what it takes to deliver a positive, relaxing experience. Our highly skilled staff will have you restfully reclining in one of our treatment rooms with a fresh robe and head wrap to protect your hair from the treatment. Each peel will have a different sensation on your skin during the process and our staff member will explain what you can expect every step of the way. With some of our more aggressive treatments (such as the ZO® 3-Step Peel™ or the ZO® Controlled Depth Peel™), it is important to keep in mind that we will discuss the best way to keep you comfortable and without pain, if necessary. After our signature ZO® products are massaged into your skin and your treatment has concluded, we will provide you with an area to dress and refresh yourself at your own pace.
After your ZO® Peel, you may experience some downtime. Depending on the intensity of your peel, you may have flaky, peeling skin. This may make you feel uncomfortable to be seen in your social circles. Not to worry, this reaction is normal, and in a short time, your skin will shed the old layer to help you look younger, radiant, and ready to take on your normal routine.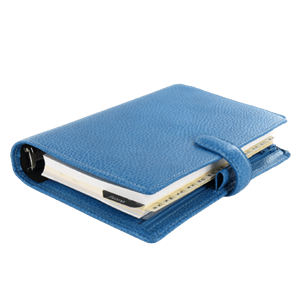 Plan Your Procedure
Average Cost

From

$300

Recovery Time

1 – 2 Weeks

Average Procedure Time

20 – 60 Minutes

Post-op Follow-up

1 Week
Contact Us
Revive your facial skin with a chemical peel and take off some of the sun damage, fine lines, and other irregularities with our Custom ZO® Peels in Beverly Hills, CA. Let our medical aestheticians identify your skin's problem areas, and make recommendations as to what products and services you should pamper your skin within our private treatment rooms. Please schedule a skin consultation or walk-in for an appointment.
Related Procedures