At a sun-related skin consultation, we will provide you with an intimate, one-on-one discussion about the health of your skin. The sun can damage your skin in many ways that will need a medical intervention to properly regenerate healthier skin again. Our experienced medical aestheticians and dermatology team at ZO Skin Centre® Beverly Hills, CA will provide you with an in-depth analysis of your skin and then procure a skin care plan to meet your needs. From hyperpigmentation to textural issues to skin cancer screenings, we will take on the challenge of easing your dark spots, wrinkles, lines, and/or the rough texture your sun-damaged skin may be presenting.
Sun-damaged skin can present itself in many ways besides the occasional sunburn. Over time, the sun will cause your skin to evolve. Wrinkles, pigmentation spots, loss of hydration, and skin disease or disorders are all possibilities your skin could endure with repeated overexposure to the harmful rays of the sun.
When you have an over production of melanin in your facial skin, it can be very difficult to treat pigmentation conditions without professional medical help. We consult with patients with sun-damaged skin presenting as hyperpigmentation (freckles, sun spots, dark patches, blotchy skin, and more).
Would you like to have a skin analysis that includes an assessment for skin cancer? Sun damage can cause skin cancer, and we recommend that you have a regular check-up and screening every 6 – 12 months if you are at-risk. Our consultations for skin cancer will assess abnormalities in your skin, check moles for size and color, and examine dark spots. We can also recommend products to help prevent skin cancer with our high SPF sunscreens, which needs to be worn daily (especially on the vulnerable areas: the face, neck, hands, and feet). If we suspect that you have the characteristics of skin cancer, it will be imperative to speak with a doctor or dermatologist about the findings.
Malignant melanoma is a serious form of skin cancer most often caused by sun overexposure, and if not treated, can spread rapidly. If you have a melanoma or have been treated for this severe type of skin cancer, it is highly important that you wear a powerful UVA + UVB sun protectant on your skin. At the ZO Skin Centre®, we have a series of sunscreen formulations that may work well with your skin for prevention.
The sun can bring out a hyperpigmentation called melasma, which is a hormonal pigmentation condition. Melasma consultations will assess the severity of your condition, and we will strategize ways to reduce the appearance of melasma flare-ups. We also can recommend ZO® Skin Health products and services for treatment, such as the ZO® Controlled Depth Peel™ with or without a laser skin resurfacing. Melasma is a skin condition that has to be managed as there is no cure. Keep in mind that even with aggressive or consistent treatment, sometimes the pigmentation will return to the same spot on your skin. Superficial melasma responds well to creams and disappears, but deep melasma may require a combination of peels and procedures.
Sun-Related Skin Consultation Reviews
"Zo Obagi creams are absolutely top notch.  Really recommended!  I have had persistent melasma problems for years.  Now for 7 weeks I follow a skin cream program to suppress this.  after only 2 weeks, and I am not exaggerating, I already had a clear result.  My skin is more even in color, the Peelings process works and my skin feels like baby skin and even my wrinkles are less! May is my medical specialist in this field.  And because every skin is unique, you first have a consultation with her per facetime / to see what is needed and what result you want to achieve yourself.  really she is very professional and will help you further.  There is a solution for everything.  wrinkles, melasma, red vein skin, dry skin ... I am so enthusiastic about the products, but all the more about the time and advice that physician assistant May Ali gives you. I like her a lot she is a TOP expert.  And I also like that they want to see you again after 3/4 weeks.  A lot of attention is paid to this after checking and the process.  So it is not just explanation, and buying products.  Good guidance.  So very committed to the customer!  .  I am very happy and can't wait until all melasma is under control and that I don't have to wear make-up more than just sunscreen.  it is really amazing !!  I love Zo Obagi products and Thank  you so much May for taking care of me!"
- F.D. /
Yelp /
May 16, 2020
"I have struggled with acne, dark spots, large pores, oily skin, black heads you name it! I'm a  39 year old woman of color.  That was Until I met May Ali! She put me on a system with ZO products, and within 6 weeks I have seen amazing, life Changing results. Ms. May have been there every step of the way threw this process. She's warm and inviting she also care about her patients!  She's the best!"
- R.B. /
Yelp /
Jun 25, 2020
"I went to ZO Skin Centre because of sun damage / melasma/ wrinkles.  I am so glad that I did!  I saw May Ali who is awesome!!  She took the time to answer all of my questions and explain the regimen that she put me on.  I have now been using the regimen for a month and the results have been amazing.  I honestly thought that I would have the dark melasma forever but now that's it's faded a lot, I have hope for it to completely disappear.  I traveled from SLO County to see May initially but now am able to schedule appts. via FaceTime.  Every time I text or phone May she gets right back to me.  I am so thankful that I went there - the drive was definitely worth it!!  I plan on being treated by May from here on out!!"
- T.F. /
Yelp /
Jul 17, 2020
"Three months ago I consulted with May, at ZO Skin Centre in Beverly Hills,  regarding my melasma concerns.  She put me on an aggressive skin care regimen and the results have been amazing in such a short time.  My melasma is much lighter, age spots are gone, skin tone is more even, skin is glowing and looks much healthier - all within 3 months.  The ZO skincare products are awesome and really have transformed my skin.  May is very insightful, helpful, and responsive. I'm very thankful to her and will continue to trust her recommendations.  I recommend May to anyone with skincare concerns. The support staff are also very courteous and helpful, appreciate Suzie's professionalism each time I call."
- R.B. /
Yelp /
Aug 11, 2020
"I'm so glad that I met Serene, she did the best peel and laser treatment on me. My skin really improved and looks amazing. People always ask me what I use for my skin and it's not only the ZO products, but the procedures that Serene does has really made a huge difference. She really takes the time to explain the process and what to expect during the healing process. She also kept in contact with me afterwards which was personable and appreciated."
- J.M. /
Yelp /
Mar 19, 2021
Previous
Next
Everyone needs to protect their skin from the sun. We provide sun-related skin consultations for all patients who have mild-to-severe noticeable skin conditions from chronic overexposure to the sun. We also will consult with you if you just want to learn how to protect your skin to prevent future skin care problems (like wrinkles and sun spots).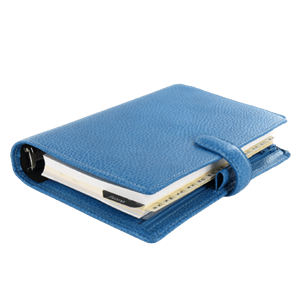 Plan Your Procedure
Average Procedure Time

30 – 45 Minutes
Contact Us
Save Your Skin From the Sun
While exposure to the sun is inevitable, damaging your delicate skin does not have to be your reality. With our skin care and sun protection regimens available at the ZO Skin Centre®, we can have you covered. ZO® Skin Health Triple Spectrum Protection Sunscreens provide maximal sun protection against UVA + UVB, HEV and IR-A exposure to help you retain younger-looking, healthy skin for longer and decrease the risk of skin diseases or disorders from the sun. A sun-related skin consultation is available daily at our Beverly Hills, CA office. Please call and schedule an appointment or walk in for your analysis today.
Related Procedures