One of the many advantages of Morpheus8 is that the treatment has minimal side effects. Most commonly, patients experience some redness, pinpoint bleeding, mild bruising, and swelling in the first 24 hours. Some patients have reported bumps or grid marks that resolved shortly after treatment. Most symptoms subside within 24 to 72 hours.
At ZO Skin Centre, we are committed to delivering the best services and technologies to our customers. We are proud to introduce Morpheus8, a cutting-edge treatment for skin rejuvenation and tightening that is safe for all skin types and can effectively treat most areas of the face and body. Morpheus8 combines microneedling technology with radio frequency. Morpheus8 remodels the skin from within to reduce lines, wrinkles and skin laxity, as well as improve texture and pigment. ZO Skin Centre is thrilled to add Morpheus8 to our extensive range of medical skincare services!
Reviews
"I go to Serene regularly for Botox and for lasers and peels. My friends think I'm crazy because I fly in all the way from Florida to Beverly Hills a few times a year just to see Serene because her Botox lasts the longest I have ever had and  makes the most impact. So worth the travel for the results. She's the only injector that has made such a difference every visit. She has me on a ZO skincare plan that she adjusts every visits and my skin is so glowy, smooth and luminous."
- S.B. /
Yelp /
Feb 16, 2023
"I'm so glad that I met Serene, she did the best peel and laser treatment on me. My skin really improved and looks amazing. People always ask me what I use for my skin and it's not only the ZO products, but the procedures that Serene does has really made a huge difference. She really takes the time to explain the process and what to expect during the healing process. She also kept in contact with me afterwards which was personable and appreciated."
- J.M. /
Yelp /
Mar 19, 2021
"I loved my treatments and overall experience at Zo Skin Centre. Jamison is extremely knowledgeable & experienced so I was very comfortable and pleased with my visit and overall results."
- P.D. /
Yelp /
Jan 26, 2023
"Such a great experience at every ZO I have been to. Just popped in with a emergency zit and they squeezed me in. ( no pun intended ) I met with one of the providers and she injected a shot that cleared it up right away. I have always had such a good experience with Zo. Highly recommend for all your skin care needs."
- C.J. /
Yelp /
Jan 10, 2023
"Jamison is awesome! I went in for Botox and wanted it to look natural. It looks amazing! He spent time to discuss the look I was going for as well as my skin care issues. He put me on a skin regimen and super excited to see results which I'm already feeling. Will always go back to Jamison for Botox and ZO for skin care."
- M.F. /
Yelp /
Dec 29, 2022
Previous
Next
Morpheus8 is a minimally invasive treatment that aims to remodel the skin, boost collagen production, and reshape underlying fat and tissue. Unlike other treatments, Morpheus8 is safe for all skin types and tones without the risk of hyperpigmentation. Good candidates for Morpheus8 are those with noticeable signs of aging and without major health issues. Morpheus8 is not for correcting severe wrinkles or skin laxity cases, which may instead require more invasive treatments or surgical solutions. However, if you suffer from mild aging signs that include sagging skin, acne scarring, and wrinkles, Morpehus8 may be the right treatment for you.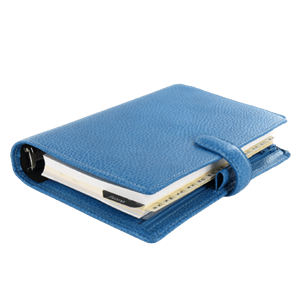 Related Procedures