If it is time to have an intervention with your aging facial furrows and folds, we invite you to have a consultation at the ZO Skin Centre® for Jeuveau® injections. Your wrinkles and fine lines can be greatly improved with Jeuveau®, a cosmetic injectable similar to BOTOX®. When you are injected with Jeuveau®, a wrinkle relaxer, it will block nerve movements for 3 months where injected. This drug is FDA approved to provisionally decrease the muscle activity in the upper face and brow with incobotulinumtoxin A. Visit the ZO Skin Centre® to discuss with one of our registered nurse injectors or physicians if Jeuveau® is appropriate for your aging skin and expression lines. We may also suggest combining wrinkle relaxers and dermal fillers for the right combination of cosmetic injections to help you look gorgeous and years younger.
Jeuveau®, is a wonderful medication for male and female patients 18 years old or older exhibiting:
Moderate to severe scowl lines between the eyebrows and facial wrinkles
Blepharospasms (eyelid twitching)
Cervical dystonia (spasms in the neck)
We will conduct a short examination of your face and ask specific questions about your health history to make sure that you are appropriate for this drug.
Reviews
"I go to Serene regularly for Botox and for lasers and peels. My friends think I'm crazy because I fly in all the way from Florida to Beverly Hills a few times a year just to see Serene because her Botox lasts the longest I have ever had and  makes the most impact. So worth the travel for the results. She's the only injector that has made such a difference every visit. She has me on a ZO skincare plan that she adjusts every visits and my skin is so glowy, smooth and luminous."
- S.B. /
Yelp /
Feb 16, 2023
"I'm so glad that I met Serene, she did the best peel and laser treatment on me. My skin really improved and looks amazing. People always ask me what I use for my skin and it's not only the ZO products, but the procedures that Serene does has really made a huge difference. She really takes the time to explain the process and what to expect during the healing process. She also kept in contact with me afterwards which was personable and appreciated."
- J.M. /
Yelp /
Mar 19, 2021
"I loved my treatments and overall experience at Zo Skin Centre. Jamison is extremely knowledgeable & experienced so I was very comfortable and pleased with my visit and overall results."
- P.D. /
Yelp /
Jan 26, 2023
"Such a great experience at every ZO I have been to. Just popped in with a emergency zit and they squeezed me in. ( no pun intended ) I met with one of the providers and she injected a shot that cleared it up right away. I have always had such a good experience with Zo. Highly recommend for all your skin care needs."
- C.J. /
Yelp /
Jan 10, 2023
"Jamison is awesome! I went in for Botox and wanted it to look natural. It looks amazing! He spent time to discuss the look I was going for as well as my skin care issues. He put me on a skin regimen and super excited to see results which I'm already feeling. Will always go back to Jamison for Botox and ZO for skin care."
- M.F. /
Yelp /
Dec 29, 2022
Previous
Next
Jeuveau®, injection appointments are a relatively quick treatment. If you prefer to numb the area before injections, we can also provide a topical anesthetic to the skin. The injector will mark your skin with a removable marker and may make several injections in one area to accomplish your aesthetic goals. Results of a Jeuveau®, treatment will take several days to develop and last for 3 months at a time. If you experience any excessive side effects such as swelling, pain, or you feel like you are having an allergic reaction to the medication, call our office right away.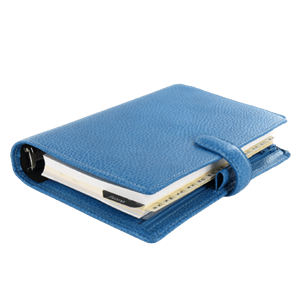 Related Procedures