Do you feel like you are destined to live with pigmentation spots on your skin? Dark spots, freckles, sun damage, melasma, and other skin discoloration can be effectively treated by our pigmentation laser at the ZO Skin Centre® Beverly Hills, CA. We have a Q-Switched ND: YAG Laser for the removal of pigmentation lesions. As one of our most popular treatments at our renowned ZO Skin Centre®, the pigmentation laser will absorb a variety of pigments in your skin and remove it while also stimulating collagen growth. Our laser treatment is safe and effective. Plus, it will not damage your surrounding skin cells.
Consider our services at ZO Skin Centre® when you are ready to eradicate your pigmentation concerns with our customized laser treatment. We see patients of all ages and skin types for this "gold standard" aesthetic treatment. Most of the time discoloration is not something you can treat yourself at home. Our medical team can perform one or a series of treatments to help you get back to your natural skin color, and make suggestions on how to improve the quality of your skin.
Pigmentation Laser Reviews
"This facility continues to be number one for skin care. The Obagi product line is phenomenal. The staff is great and Suzi in particular is a standout for her patience and kindness. I can't imagine going anywhere else."
- S.T. /
Yelp /
Feb 16, 2020
"This facility continues to be number one for skin care.The Obagi product line is phenomenal.The staff is great and Suzi in particular is a standout for her patience and kindness.I can't imagine going anywhere else."
- S.T. /
Yelp /
Feb 16, 2020
"I recently moved to Cali which I was beyond happy about!! I'm a fitness competitor and personal trainer and like most women place a lot of value around my skin care routine. I was extremely nervous about finding someone new to take great care of my normal routine of Botox specifically. Ive always loved and used the ZO SKIN products. They are all so amazing and skin changing!! I decided to give their office a chance and called for an appt. I was placed with May, they communicated it was his assistant and assured me that she was more than qualified. They were absolutely RIGHT!!!!! To be fully transparent, this by far was my BEST EXPERIENCE Ive ever had!!!! She was extremely professional, warm, friendly, caring, knowledgeable and took the time to explain exactly what she thought was best. She listened to my concerns and what I wanted to achieve first. She gave me her professional honest opinion about what she thought would be best to reach my goal. She was very detail oriented about explaining things and the actual injections. It makes a world of difference when you know and feel like you can trust the person doing any type of cosmetic procedure on you. Especially with facial injections. I honestly, didn't know what Botox was supposed to look and feel like until I saw May. About 5 months after,  I had the treatment with her quarantine happened. Typically, with my fitness routine I metabolize it faster than normal. So, naturally I thought i would start to see it decrease through quarantine. THAT WAS NOT THE CASE!!! This has been the longest time that I've had my Botox last. I can confirm my workout regimen did not slack through quarantine due to having  a home gym! My fitness routine stayed completely the same. I am beyond grateful to have found her! What a true CULTURE OF CARE EXPERIENCE!!!!"
- C.B. /
Yelp /
Jun 26, 2020
"Three months ago I consulted with May, at ZO Skin Centre in Beverly Hills,  regarding my melasma concerns.  She put me on an aggressive skin care regimen and the results have been amazing in such a short time.  My melasma is much lighter, age spots are gone, skin tone is more even, skin is glowing and looks much healthier - all within 3 months.  The ZO skincare products are awesome and really have transformed my skin.  May is very insightful, helpful, and responsive. I'm very thankful to her and will continue to trust her recommendations.  I recommend May to anyone with skincare concerns. The support staff are also very courteous and helpful, appreciate Suzie's professionalism each time I call."
- R.B. /
Yelp /
Aug 11, 2020
Previous
Next
Aspiring to have your pigmentation spots removed? You may be a candidate for our pigmentation laser if you are in good health and exhibit:
Discolored skin from aging, genetics, or trauma to the skin cells
Sun-damaged skin
Tattoos
Brown spots/blotchy skin
Age spots
Freckles
Birthmarks
Lesions
Acne scars
Hormonal melasma
Our pigmentation laser treatments are effective in removing discoloration from your skin, but we want to prepare you for the possibility that it may take a series of treatments to accomplish your aesthetic goals. When you arrive at your appointment, you will be escorted to one of our minor procedure rooms to prepare you for your laser session. For your convenience, we will provide you with a cover up if you need to undress for the treatment. The area will be cleansed, and your eyes will be safeguarded with protective eyewear. Our lasers will be set to a specific setting just right for your skin. Then we will pass the device over your skin where the spot or spots are located. Your treatment time will be dependent on how large your treatment area is or if you have multiple areas to cover.
If you are sensitive to the sensation of the laser on your skin, we can have a plan in place for a topical anesthetic cream to apply to your skin if needed. Once the laser treatment has concluded, a soothing ointment will be applied to the skin with a bandage.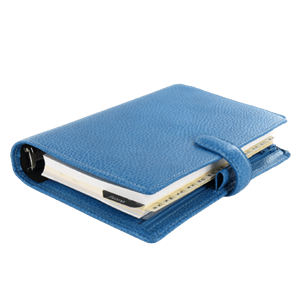 Personalized Laser Approaches
Consult with the Beverly Hills ZO Skin Centre® to learn more about how a pigmentation laser can change the look of your skin. Our compassionate staff will review your skin and make a recommendation as to how to best resolve your pigmentation issues with a personalized approach. The ZO Skin Centre® team will help you reveal a natural skin tone with the assistance of our state-of-the-art laser technology. Call today and schedule a consultation. We would be pleased to help you achieve clear, stunning skin.
Related Treatments