ABOUT Dermaplane TreatmentS
Our medical aestheticians at ZO Skin Centre® Beverly Hills, CA can perform an exfoliation with a soothing facial treatment during a dermaplaning treatment.
What is dermaplaning? It is a nonsurgical technique using a medical blade to "shave" the surface of your skin, and it is a delightful alternative to more invasive treatments. With an experienced hand, our medical aestheticians will use a special medical blade to gently exfoliate your facial skin, and then apply a customized masque for a radiant complexion. You will leave our office with very smooth skin.
The bonus benefit of the dermaplaning treatment is that it removes dead skin cells and fine hairs from your face. Additionally, this aesthetic technique can help ease the appearance of fine wrinkles, acne scars, tone, and texture of your delicate facial skin.
Reviews
"I go to Serene regularly for Botox and for lasers and peels. My friends think I'm crazy because I fly in all the way from Florida to Beverly Hills a few times a year just to see Serene because her Botox lasts the longest I have ever had and  makes the most impact. So worth the travel for the results. She's the only injector that has made such a difference every visit. She has me on a ZO skincare plan that she adjusts every visits and my skin is so glowy, smooth and luminous."
- S.B. /
Yelp /
Feb 16, 2023
"I'm so glad that I met Serene, she did the best peel and laser treatment on me. My skin really improved and looks amazing. People always ask me what I use for my skin and it's not only the ZO products, but the procedures that Serene does has really made a huge difference. She really takes the time to explain the process and what to expect during the healing process. She also kept in contact with me afterwards which was personable and appreciated."
- J.M. /
Yelp /
Mar 19, 2021
"I loved my treatments and overall experience at Zo Skin Centre. Jamison is extremely knowledgeable & experienced so I was very comfortable and pleased with my visit and overall results."
- P.D. /
Yelp /
Jan 26, 2023
"Such a great experience at every ZO I have been to. Just popped in with a emergency zit and they squeezed me in. ( no pun intended ) I met with one of the providers and she injected a shot that cleared it up right away. I have always had such a good experience with Zo. Highly recommend for all your skin care needs."
- C.J. /
Yelp /
Jan 10, 2023
"Jamison is awesome! I went in for Botox and wanted it to look natural. It looks amazing! He spent time to discuss the look I was going for as well as my skin care issues. He put me on a skin regimen and super excited to see results which I'm already feeling. Will always go back to Jamison for Botox and ZO for skin care."
- M.F. /
Yelp /
Dec 29, 2022
Previous
Next
While patients with darker skin may safely try the dermaplane treatment, as it is effective for all skin types. We do ask that your skin be clear of breakouts. Fever blisters, cold sores, active acne, or rashes on the skin will worsen if a dermaplaning treatment takes place, and we recommend waiting until your skin is blemish free. Also, please let us know what facial treatments, such as a chemical peel, you have had on your face recently. We do not want to irritate or damage your skin unnecessarily.
We will take you to one of our comfortable procedure rooms to have your dermaplane treatment in a private appointment. As this is not an invasive skin treatment, we will not have to numb your skin. One of our medical aestheticians will cleanse your face, and gently glide the blade over the outer layer of your entire facial skin (excluding your eyebrows). This will remove fine facial hair, dead skin cells, added texture from scars, and other debris on the skin. Then, you can have a customized ZO® Facial Treatment tailored just for your skin. Each facial treatment is patient specific to target your skin health concerns, and we accomplish this by analyzing your skin for the best use of our products. Once your appointment is over, we will invite you to freshen up before leaving the ZO Skin Centre®.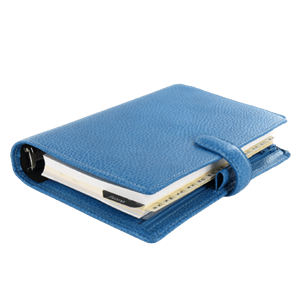 Plan Your Procedure
Average Cost

Up to

$275

Average Procedure Time

30 – 60 Minutes
Contact Us
If you would like to exfoliate your skin, we can offer you a dermaplane treatment at ZO Skin Centre®. Please schedule an appointment at our Beverly Hills, CA office. We would be happy to show you how it works, and explain the wonderful benefits dermaplane can provide for your skin.
Related Treatments