If you are looking for a wrinkle reducer to help your skin age well, then consider our cosmetic dermal filler, Radiesse® or Radiesse® (+) with 0.3% integral lidocane, at the ZO Skin Centre® in Beverly Hills, CA. Radiesse® is injected into the middle-to-lower third of the face to fill in deep wrinkles from the corner of the nose to the edge of the mouth or marionette lines that can make you look older than your chronological age. When time and environmental factors like sun damage have not been kind to your skin, the calcium hydroxyapatite in Radiesse® can replenish your tissue loss. It will beautifully add volume to help smooth moderate-to-severe facial wrinkles and folds, aid in restoring some hydration to the skin, and can last 9 months to a year. Want to learn more? Schedule a consultation at our ZO Skin Centre®. We would be happy to evaluate your skin, explain the benefits of all our dermal fillers, and assess if Radiesse® is the right choice for your skin.
Reviews
"I'm so glad that I met Serene, she did the best peel and laser treatment on me. My skin really improved and looks amazing. People always ask me what I use for my skin and it's not only the ZO products, but the procedures that Serene does has really made a huge difference. She really takes the time to explain the process and what to expect during the healing process. She also kept in contact with me afterwards which was personable and appreciated."
- J.M. /
Yelp /
Mar 19, 2021
"Love my facials with Josie. She is a beautiful soul and has the best energy. Plus, she does an awesome job. She makes great product recommendations and does not upsell. My skin is the best it's been in years because of her."
- P.S. /
Yelp /
Oct 31, 2020
"I had my Botox done with May and it was the best experience I've ever had. She was extremely professional, knowledgeable, and skilled. The preventative COVID measures at the office were wonderful as well. May is an expert at prescribing skincare based on an individual's needs. I highly recommend scheduling an appointment with May, she exceeded expectations."
- S.M. /
Yelp /
Sep 24, 2020
"Three months ago I consulted with May, at ZO Skin Centre in Beverly Hills,  regarding my melasma concerns.  She put me on an aggressive skin care regimen and the results have been amazing in such a short time.  My melasma is much lighter, age spots are gone, skin tone is more even, skin is glowing and looks much healthier - all within 3 months.  The ZO skincare products are awesome and really have transformed my skin.  May is very insightful, helpful, and responsive. I'm very thankful to her and will continue to trust her recommendations.  I recommend May to anyone with skincare concerns. The support staff are also very courteous and helpful, appreciate Suzie's professionalism each time I call."
- R.B. /
Yelp /
Aug 11, 2020
"I went to Zo to address the discoloration and scarring on my face. I had my consultation with May. May has a beautiful personality and she took the time to thoroughly educate me on the products, which ones she was recommending, and why. Often times I feel pressured to purchase products (which I hate); however, this was not the case. She presented the information and left the decision to purchase (or not) up to me. Because of my interaction with May, I decided to purchase the products and I'm confident that I made the right decision."
- V.H. /
Yelp /
Aug 03, 2020
Previous
Next
Ideal candidates for Radiesse® will have moderate-to-severe wrinkles in the mid-face, such as marionette lines and deep nasolabial folds. To ascertain if you qualify for Radiesse®, our medical team at ZO Skin Centre® will examine your skin and analyze the depth of the wrinkles in the middle and lower third of your face. Candidates for Radiesse® may also have problems with keeping their skin well-hydrated.
While relaxing comfortably in one of our treatment rooms, your skin will be primed for the Radiesse® injection with an ultra-fine needle. For precision, your skin may be marked with a washable marker to notate where the injection will be placed. You may need several injections at different points in your wrinkle to get the maximum benefit from the medication. After administering Radiesse®, you may see some swelling, redness, and/or bruising, which can be covered with a concealer. The puffiness and discoloration can last 5 – 10 days. If you feel that your side effects are more severe or last longer than 10 days, it is best to give us a call so that we can assess the situation.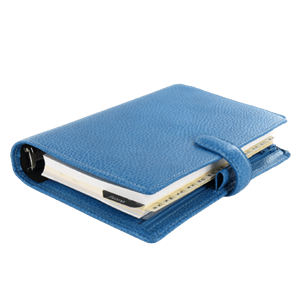 Plan Your Procedure
Average Procedure Time

30 Minutes
Contact Us
One of the hallmarks of Radiesse® injections for skin rejuvenation is that it will not only plump your skin but it will stimulate your natural collagen production. This bonus will initiate better tone and quality to your skin. With so many fillers to choose from on the market, our knowledgeable nurse injectors or medical aestheticians can help you decide which one is right for your aesthetic goals, and educate you on the difference each one can make. Let's get started! Schedule your appointment at ZO Skin Centre® today.
Related Treatments