Known for its noteworthy track record for providing effective lasting results in filling the skin or augmenting the lips, Juvéderm® is one of our most popular dermal fillers that we provide. At the ZO Skin Centre® Beverly Hills, CA, our team focuses on your needs, skin, and aesthetic goals to improve hollow areas on the face where additional contour and volume is desired. The hyaluronic acid in Juvéderm® will stimulate your natural production of collagen and elastin to enhance your skin's tone. The makers of Juvéderm®, Allergan®, have also added lidocaine, for its numbing effect, into the formula. This dermal filler comes in various consistencies, strengths, and dosages, such as Juvéderm® Ultra, Ultra XC, Ultra Plus, Ultra Plus XC, Vollure™, and Volbella® to give you precisely the amount for your cosmetic goals.
Our JUVÉDERM® Product Line
JUVÉDERM® Ultra & Ultra XC
To replace missing volume to reinstate a beautiful projection of your lips, we can strategically place Juvéderm® Ultra XC into your lips for fullness. It has an added benefit of lidocaine to make the injection less painful. Your Juvéderm® Ultra XC injection should last up to a year.
Juvéderm Ultra PLus & Plus XC
If you desire a fuller facial profile, an injection series of Juvéderm® Ultra Plus or Juvéderm® Ultra Plus XC increases the plumpness and volume to your skin. This will create a smoother surface on your skin for about a year and is intended for moderate-to-severe facial wrinkles, deep folds, and jowls.
When you want treatment for moderate-to-severe parentheses lines, we can inject Vollure™ into the area around your nose and mouth to plump up the volume. Vollure™ will need to be re-injected about every 18 months.
ZO Skin Centre® also offers Volbella® XC to address the vertical lines at the lips and create a fuller lip. You could have a plump pout for about a year before needing to come in for another treatment.
Reviews
"I'm so glad that I met Serene, she did the best peel and laser treatment on me. My skin really improved and looks amazing. People always ask me what I use for my skin and it's not only the ZO products, but the procedures that Serene does has really made a huge difference. She really takes the time to explain the process and what to expect during the healing process. She also kept in contact with me afterwards which was personable and appreciated."
- J.M. /
Yelp /
Mar 19, 2021
"Love my facials with Josie. She is a beautiful soul and has the best energy. Plus, she does an awesome job. She makes great product recommendations and does not upsell. My skin is the best it's been in years because of her."
- P.S. /
Yelp /
Oct 31, 2020
"I had my Botox done with May and it was the best experience I've ever had. She was extremely professional, knowledgeable, and skilled. The preventative COVID measures at the office were wonderful as well. May is an expert at prescribing skincare based on an individual's needs. I highly recommend scheduling an appointment with May, she exceeded expectations."
- S.M. /
Yelp /
Sep 24, 2020
"Three months ago I consulted with May, at ZO Skin Centre in Beverly Hills,  regarding my melasma concerns.  She put me on an aggressive skin care regimen and the results have been amazing in such a short time.  My melasma is much lighter, age spots are gone, skin tone is more even, skin is glowing and looks much healthier - all within 3 months.  The ZO skincare products are awesome and really have transformed my skin.  May is very insightful, helpful, and responsive. I'm very thankful to her and will continue to trust her recommendations.  I recommend May to anyone with skincare concerns. The support staff are also very courteous and helpful, appreciate Suzie's professionalism each time I call."
- R.B. /
Yelp /
Aug 11, 2020
"I went to Zo to address the discoloration and scarring on my face. I had my consultation with May. May has a beautiful personality and she took the time to thoroughly educate me on the products, which ones she was recommending, and why. Often times I feel pressured to purchase products (which I hate); however, this was not the case. She presented the information and left the decision to purchase (or not) up to me. Because of my interaction with May, I decided to purchase the products and I'm confident that I made the right decision."
- V.H. /
Yelp /
Aug 03, 2020
Previous
Next
When we are providing a consultation for Juvéderm®, we look for candidates with good skin elasticity, wrinkles on the skin, deep expression lines between the eyebrows, parentheses lines around the mouth, and lost facial volume. Candidates should also not suffer from severe allergies. These injections are for men and women wishing to subtly soften their aging skin or augment the lips.
Selecting a dermal filler can become overwhelming with all of the choices on the a market. During your consultation, we will analyze your skin (and lips if augmenting), and make the best recommendations for your skin's condition. Once the filler has been selected, we will prepare you for the initial treatment session by cleansing and marking the injection points. This dermal filler is infused with lidocaine, which should numb the area. Using an ultra-fine needle, your injector will fill your skin or lips with the discussed dosage. Your skin may be red and swollen after the treatment. We can provide you with an ice pack if you are uncomfortable with the sensation. If you have any questions or concerns after you leave our office, please call.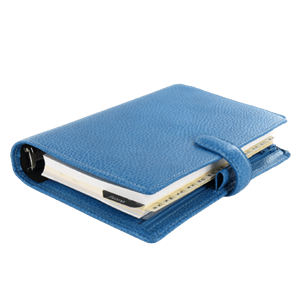 Plan Your Procedure
Average Procedure Time

30 Minutes
Contact Us
Thinking about having a consultation to rid yourself of the hollowness of your cheeks or thin lips? We can provide you with recommendations based on our experience and your medical history to see which dermal filler is right for you. Our Juvéderm® treatments are not a one-size-fits-all type of prescription injectable. You can rest assured we will take the time to find the precise strength and dosage for your aesthetic needs. Schedule a consultation today.
Related Treatments