What could be better than BOTOX®? Beverly Hills BOTOX® injections at ZO Skin Centre®. Temporarily relax and smooth out wrinkles and fine lines between your eyebrows, around your eyes, and more. Our experienced medical aesthetics team can help you say farewell to frown lines and crow's feet for 5 – 6 months at a time with BOTOX®. Our seasoned nurse practitioner also has several advanced certifications in BOTOX® applications, as well. Administered masterfully, our BOTOX® injections are tailored to each patient's dosage needs. We offer private BOTOX® consultations in our Beverly Hills, CA office for your convenience.
BOTOX® for Excessive Sweating
We also offer BOTOX® injections at the ZO Skin Centre® in the underarm to stop excessive sweating. When patients come to our practice seeking solutions for hyperhidrosis, this is usually after over-the-counter or clinical-strength antiperspirants are no longer effective or the patient has to change close several times a day due to sweat. Our medical team can reduce underarm sweating with a series of 10 – 15 small injections of BOTOX® into the underarm about every 6.7 months. Keep in mind that BOTOX® injections only manage the symptoms of hyperhidrosis, and once the medication wears off it will have to be injected again to have relief. If you would like to stop carrying extra clothes to change into, worrying about body odor, sweat rings, and failing antiperspirants, contact our office for a consultation for BOTOX® injections today.
BOTOX® Reviews
"This review is for Dr. Bashey. I see him both at the Beverly Hills and Laguna Beach offices. I will post my review on the Laguna Beach location separately. Dr. Bashey has been seeing my girlfriend and did an amazing job with fillers for her- so she recommended I come see him. I am an MD in Beverly Hills and I am highly critical of doctors. Dr. Bashey is very intelligent and articulate. He has a way of explaining things to make them very very understandable. Not only was I very thrilled with the botox he performed on me, I actually came out understanding so much about aging and sun damage that I never quite picked up in medical school.  As men we often think we don't need to take care of our skin. I like his philosophy of educating patients so they can make educated decisions. The office is super spotless and clean and the staff very helpful and friendly. If you are expecting a waiting room filled with people and crying babies- this is not it. This is more of a boutique practice where your time is your time and you are greeted with a mimosa or wine. I felt very taken care of here and will continue to return."
- M.K. /
Yelp /
Jun 12, 2017
"Exceeded my every expectation! I recently had my first visit with Dr. Bashey, to address some aging concerns. Instantly, I was met with an individual that displayed qualities of passion, precision and quality in relation to relevant/current anti-aging solutions and truly showing care for a patient.I prefer a very classic, natural look. I do not want to look "over-done". Dr. Bashey carefully took time to listen to my concerns and educated me on my options.We decided that fillers were a great solution to meet my demands - I've experienced injectables in the past and have been very satisfied - but Dr. Bashey's unique techniques and placement made all the difference. I now know that I should expect more; and that there are NEW options, beyond what I thought was possible.I left feeling great about myself, my results and the level of care that I received (including the staff).I've met a true professional that is moving beyond the standard of other practitioners. Dr. Bashey has a new patient for life.Thank you Dr. Bashey. I feel so refreshed, natural and confident as a result of my visit with you.Julieta, Age 45"
- J.T. /
Yelp /
Aug 21, 2017
"I am a fair skinned woman in my 50's who spent a decade in tanning booths and at the beach and thus contracted malignant basil cell carcinoma on my face and body.Dr. Obagi is a scientific genius who was knighted by the Queen of England for his innovative, state of the art skin care products which are used worldwide. His beliefin his regimen is steadfast and he clearly states as much. Dr. Obagi is not one to mince words nor does he have to. His reputation is impeccable, as are the results of his skin care program. With dedication to the regimen, proper product usage and patience you will see amazing results in several months. You must be humble enough to weather theinitial redness and flaking of your skin which is hideous, in order to achieve luminous, smooth, elegant skin. You must maintain the regimen and invest in the products. I, too, was skeptical about taking accutane and resisted for a year and a half. Wrong. At a pediatric dose it has further  improved the texture of my skin and obliterated the large pores on my nose.  Thanks to Diane's artistry with botox and fillers I look like my best natural self.  Know this- I hate going to doctors, using "toxic chemicals", and paying a fortune for anything. But this system works and according to peeps I look 15 years younger than I am. Ladies and gents I am a believer. Dr. O and his staff ROCK!"
- M.C. /
Yelp /
Apr 10, 2013
"I hope that my reviews of other establishments do not bring this place into disrepute :)  This place is in a class of its own.  Want your face fixed?  Then this is the place to go!  Botox - CheckRestylane - CheckJuvaderm - CheckBlue laser peels - CheckVitamin injections - Check Back in the day, circa 2002, I would fly from NYC to BH to meet Dr. Obagi to fix my face.  13 years later, I still visit the office to fix my face for my occasional breakouts.  I just walk in there and yell please fix my face!  When I moved back east, I experienced some discoloration on my cheeks (must have been the pollution and god knows what else in the NYC subway atmosphere).  I went to several top-notch dermatologists in NYC and they couldn't fix my situation.  I'm vain - I admit that.  So I'll spend a pretty penny to erase my flaws.  So I flew back monthly to see Obagi.  AND, he fixed my face! Unlike most women in BH, I have not yet tried any injections or surgery.  So no botox, restylane, or juvaderm YET.  I might, hmmm, still considering if the face becomes dreadful in a decade. A long time ago the office visits were around $150.  I think Obagi now charges $450 or higher.  This excludes the products of course and any treatments.  I used to see him when I started the program.  However, I now see the NP.  The NP is substantially lower for the office visit.  Visiting Obagi is one step closer to the miracle - yes that's right!  The products are a miracle.  I was on the old nu derm program and although painful for the summer it was well worth the pain.  Just to give you an idea:  your face cracks, it's beet red, slightly painful, peeling, irritating, and you're essentially a vampire because you can't expose yourself to the sun too much.  All of this is explicitly disclosed in painstaking detail by everyone in that office which is good, so you know what you're getting into and to avoid lawsuits :) After several months, however, I got the plastic surgery for probably around the same cost. BUT without having to go under the knife.  I received so many compliments and some said  my face looked like a baby.  My skin was soft, no blemishes, smooth, uniform color, but a bit pink for several months.  The results lasted years and my face still looks pretty good just not as good as it did right after the program ended.  However, this has to do with me not being consistent with the maintenance program.  I went in to remove the discoloration and I came out with a new face.  The results were mind-boggling. The best part of the program is that the results are not superficial.  If you read the materials and discuss with Dr. Obagi, you'll learn that the products are meant to attack under the surface and get to the root of the problem.  Hence, the long term effects.  Now, I just have the occasional breakout and visit the office once a year for standard checkup.  Thank you Obagi for my youthful face!  I sometimes get confused for a high school student, often get carded, and look 10 years younger than my real age.The reason for the 4-star:  the costs.  The prices have skyrocketed over the years.  Although, I still go to Obagi and buy the products.  I refuse to use anything else."
- S.O. /
Yelp /
Aug 22, 2015
"I went to Anita Gardner NP for a clear and bright laser treatment on my face. I had a sun spot on on nose that kept getting more noticeable. After the treatment the skin gets a bit red and dry but after that my skin was clear, smooth, and my sun spot that I was embarrassed about for years was gone!I'm so happy with the results. My skin looks like it did when I was 20!I've also seen her for botox and lip injections, and was extremely pleased with the results. I won't go to anyone else and send all of my friends to Anita."
- L.J. /
Yelp /
Dec 04, 2017
Previous
Next
BOTOX® injections can help men and women with the appearance of their aging, expressive facial skin. With proven results for many years, BOTOX® can improve your aging skin or prevent deeper wrinkles from standing out on the face. If you are constantly told that you look tired or angry, you may be a great candidate for BOTOX® injections. By relaxing the muscles around your eyes and between your eyebrows, BOTOX® can ease the skin to look more smooth, younger, and well rested. The great news about BOTOX® is that it can be combined with other injectables and nonsurgical rejuvenation treatments for spectacular results you would expect at the ZO Skin Centre®.
After an analysis of your facial wrinkles, your dosage will be determined and administered. To prepare you for your treatment, we will cleanse the area to be treated and apply a topical anesthetic cream if you are concerned about the pain of the needle. Your injector will introduce the BOTOX® with an ultra-fine needle (which may feel like a light pinch) into the treatment area. The appointment should last 15 – 60 minutes. If you would like to reapply your makeup before leaving, we have a dedicated area just for this purpose. You can get right back to your daily activities as there is no downtime with BOTOX®.
Don't worry. You will still look like you, but just a little more refreshed with more even, younger-looking skin. Once you have had your initial BOTOX® injection, you will notice that your results will continue to improve throughout the first week of treatment. We suggest that you have reinjection appointments (BOTOX® injections are temporary) for a refresher or maintenance shots in 5 – 6 months.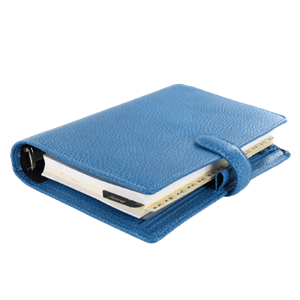 Plan Your Procedure
Average Procedure Time

15 – 60 Minutes
Contact Us
Better "Before & After" Photos
With BOTOX®, we understand that you want to see results. Millions of people have used this injectable for the benefits of less visible wrinkles and lines. Get a better "before and after" photo with injectable BOTOX® at our ZO Skin Centre® Beverly Hills, CA. We have a team of experienced BOTOX® injectors, who will listen to your concerns, and do their best to provide you with the results you want. Call and schedule your appointment today.
Related Treatments