What could be better than BOTOX®? Beverly Hills BOTOX® injections at ZO Skin Centre®. Temporarily relax and smooth out wrinkles and fine lines between your eyebrows, around your eyes, and more. Our experienced medical aesthetics team can help you say farewell to frown lines and crow's feet for 5 – 6 months at a time with BOTOX®. Our seasoned nurse practitioner also has several advanced certifications in BOTOX® applications, as well. Administered masterfully, our BOTOX® injections are tailored to each patient's dosage needs. We offer private BOTOX® consultations in our Beverly Hills, CA office for your convenience.
BOTOX® for Excessive Sweating
We also offer BOTOX® injections at the ZO Skin Centre® in the underarm to stop excessive sweating. When patients come to our practice seeking solutions for hyperhidrosis, this is usually after over-the-counter or clinical-strength antiperspirants are no longer effective or the patient has to change close several times a day due to sweat. Our medical team can reduce underarm sweating with a series of 10 – 15 small injections of BOTOX® into the underarm about every 6.7 months. Keep in mind that BOTOX® injections only manage the symptoms of hyperhidrosis, and once the medication wears off it will have to be injected again to have relief. If you would like to stop carrying extra clothes to change into, worrying about body odor, sweat rings, and failing antiperspirants, contact our office for a consultation for BOTOX® injections today.
BOTOX® Reviews
"Exceeded my every expectation! I recently had my first visit with Dr. Bashey, to address some aging concerns. Instantly, I was met with an individual that displayed qualities of passion, precision and quality in relation to relevant/current anti-aging solutions and truly showing care for a patient.I prefer a very classic, natural look. I do not want to look "over-done". Dr. Bashey carefully took time to listen to my concerns and educated me on my options.We decided that fillers were a great solution to meet my demands - I've experienced injectables in the past and have been very satisfied - but Dr. Bashey's unique techniques and placement made all the difference. I now know that I should expect more; and that there are NEW options, beyond what I thought was possible.I left feeling great about myself, my results and the level of care that I received (including the staff).I've met a true professional that is moving beyond the standard of other practitioners. Dr. Bashey has a new patient for life.Thank you Dr. Bashey. I feel so refreshed, natural and confident as a result of my visit with you.Julieta, Age 45"
- J.T. /
Yelp /
Aug 21, 2017
"Jamison is awesome! I went in for Botox and wanted it to look natural. It looks amazing! He spent time to discuss the look I was going for as well as my skin care issues. He put me on a skin regimen and super excited to see results which I'm already feeling. Will always go back to Jamison for Botox and ZO for skin care."
- M.F. /
Yelp /
Dec 29, 2022
"I go to Serene regularly for Botox and for lasers and peels. My friends think I'm crazy because I fly in all the way from Florida to Beverly Hills a few times a year just to see Serene because her Botox lasts the longest I have ever had and  makes the most impact. So worth the travel for the results. She's the only injector that has made such a difference every visit. She has me on a ZO skincare plan that she adjusts every visits and my skin is so glowy, smooth and luminous."
- S.B. /
Yelp /
Feb 16, 2023
Previous
Next
BOTOX® injections can help men and women with the appearance of their aging, expressive facial skin. With proven results for many years, BOTOX® can improve your aging skin or prevent deeper wrinkles from standing out on the face. If you are constantly told that you look tired or angry, you may be a great candidate for BOTOX® injections. By relaxing the muscles around your eyes and between your eyebrows, BOTOX® can ease the skin to look more smooth, younger, and well rested. The great news about BOTOX® is that it can be combined with other injectables and nonsurgical rejuvenation treatments for spectacular results you would expect at the ZO Skin Centre®.
After an analysis of your facial wrinkles, your dosage will be determined and administered. To prepare you for your treatment, we will cleanse the area to be treated and apply a topical anesthetic cream if you are concerned about the pain of the needle. Your injector will introduce the BOTOX® with an ultra-fine needle (which may feel like a light pinch) into the treatment area. The appointment should last 15 – 60 minutes. If you would like to reapply your makeup before leaving, we have a dedicated area just for this purpose. You can get right back to your daily activities as there is no downtime with BOTOX®.
Don't worry. You will still look like you, but just a little more refreshed with more even, younger-looking skin. Once you have had your initial BOTOX® injection, you will notice that your results will continue to improve throughout the first week of treatment. We suggest that you have reinjection appointments (BOTOX® injections are temporary) for a refresher or maintenance shots in 5 – 6 months.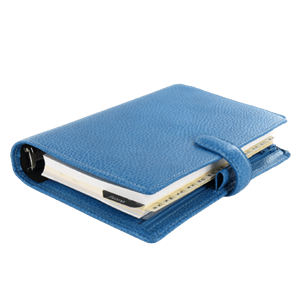 Plan Your Procedure
Average Procedure Time

15 – 60 Minutes
Contact Us
Better "Before & After" Photos
With BOTOX®, we understand that you want to see results. Millions of people have used this injectable for the benefits of less visible wrinkles and lines. Get a better "before and after" photo with injectable BOTOX® at our ZO Skin Centre® Beverly Hills, CA. We have a team of experienced BOTOX® injectors, who will listen to your concerns, and do their best to provide you with the results you want. Call and schedule your appointment today.
Related Treatments