Many men and women with aging skin try to delay having a surgical intervention (like a facelift or neck lift) for as long as possible. Wrinkle relaxers, dermal fillers, laser skin resurfacing, chemical peels, and other rejuvenation treatments were the only other options for years. Now at the ZO Skin Centre® Beverly Hills, CA, we can purposefully inject polydioxonone (PDO) threads into areas of your face to reposition targeted areas of your skin into a higher, more youthful position. PDO threads are absorbable sutures that stimulate your skin to repair itself allowing new collagen to form at the site. Thread lifting can be implemented on the face, chin, neck, and more with no downtime. Are you ready to try our thread lifting technique at ZO Skin Centre®? We want to wow you with our nonsurgical rejuvenation technique that can offer you a lift in your facial skin.
Reviews
"I'm so glad that I met Serene, she did the best peel and laser treatment on me. My skin really improved and looks amazing. People always ask me what I use for my skin and it's not only the ZO products, but the procedures that Serene does has really made a huge difference. She really takes the time to explain the process and what to expect during the healing process. She also kept in contact with me afterwards which was personable and appreciated."
- J.M. /
Yelp /
Mar 19, 2021
"Three months ago I consulted with May, at ZO Skin Centre in Beverly Hills,  regarding my melasma concerns.  She put me on an aggressive skin care regimen and the results have been amazing in such a short time.  My melasma is much lighter, age spots are gone, skin tone is more even, skin is glowing and looks much healthier - all within 3 months.  The ZO skincare products are awesome and really have transformed my skin.  May is very insightful, helpful, and responsive. I'm very thankful to her and will continue to trust her recommendations.  I recommend May to anyone with skincare concerns. The support staff are also very courteous and helpful, appreciate Suzie's professionalism each time I call."
- R.B. /
Yelp /
Aug 11, 2020
"I went to ZO Skin Centre because of sun damage / melasma/ wrinkles.  I am so glad that I did!  I saw May Ali who is awesome!!  She took the time to answer all of my questions and explain the regimen that she put me on.  I have now been using the regimen for a month and the results have been amazing.  I honestly thought that I would have the dark melasma forever but now that's it's faded a lot, I have hope for it to completely disappear.  I traveled from SLO County to see May initially but now am able to schedule appts. via FaceTime.  Every time I text or phone May she gets right back to me.  I am so thankful that I went there - the drive was definitely worth it!!  I plan on being treated by May from here on out!!"
- T.F. /
Yelp /
Jul 17, 2020
"I have struggled with acne, dark spots, large pores, oily skin, black heads you name it! I'm a  39 year old woman of color.  That was Until I met May Ali! She put me on a system with ZO products, and within 6 weeks I have seen amazing, life Changing results. Ms. May have been there every step of the way threw this process. She's warm and inviting she also care about her patients!  She's the best!"
- R.B. /
Yelp /
Jun 25, 2020
"Zo Obagi creams are absolutely top notch.  Really recommended!  I have had persistent melasma problems for years.  Now for 7 weeks I follow a skin cream program to suppress this.  after only 2 weeks, and I am not exaggerating, I already had a clear result.  My skin is more even in color, the Peelings process works and my skin feels like baby skin and even my wrinkles are less! May is my medical specialist in this field.  And because every skin is unique, you first have a consultation with her per facetime / to see what is needed and what result you want to achieve yourself.  really she is very professional and will help you further.  There is a solution for everything.  wrinkles, melasma, red vein skin, dry skin ... I am so enthusiastic about the products, but all the more about the time and advice that physician assistant May Ali gives you. I like her a lot she is a TOP expert.  And I also like that they want to see you again after 3/4 weeks.  A lot of attention is paid to this after checking and the process.  So it is not just explanation, and buying products.  Good guidance.  So very committed to the customer!  .  I am very happy and can't wait until all melasma is under control and that I don't have to wear make-up more than just sunscreen.  it is really amazing !!  I love Zo Obagi products and Thank  you so much May for taking care of me!"
- F.D. /
Yelp /
May 16, 2020
Previous
Next
If you are not ready to have a surgical procedure to lift saggy areas of your neck and face, you may be a candidate for thread lifting. The best candidates for this technique will have:
Mild-to-moderate skin laxity
Wrinkles
Fine lines
Asymmetrical facial features
Men and women who have had thread lifting performed on them at the ZO Skin Centre®, came to our practice to receive natural-looking results without extensive surgery.
Thread lifting is an in-office procedure, and we will inject your treatment area with a local anesthetic to make your skin desensitized to the needle injections. We will mark the injection points on your skin with washable markers in a grid-like pattern for entrance and exit points for the needle. Once you are numbed, the threads will be weaved into your skin with a fine needle, and we will reposition the area with a slight pull of the inserted thread. After the sutures are in place, the remaining PDO thread will be snipped off. There will be no need to close your skin. This process can last 45 minutes to an hour depending on your needs.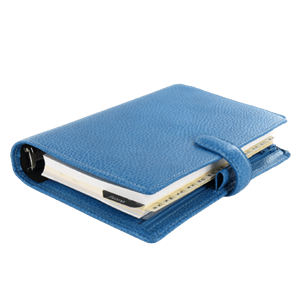 Plan Your Procedure
Average Procedure Time

45 – 90 Minutes
Contact Us
Innovation & Aesthetics Unite
Thread lifting is a nonsurgical approach to elevate and tighten your skin and can be combined with wrinkle relaxers and fillers for an impressive result in aesthetic rejuvenation. In less than an hour, our team of certified medical staff can strategically place the PDO threads in areas of skin laxity and uplift your loose skin on the neck, face, brow, and more. We offer private consultations at our Beverly Hills, CA ZO Skin Centre® for your discretion.
Related Treatments