Dedicate an hour of your time at the ZO Skin Centre® Beverly Hills, CA to enrich your body with IV Infusion Therapy. Your overall health can be supplemented and improved with our vitamin and mineral-enriched solutions. Not sure an IV injection is right for you? We will provide you with a detailed explanation of our types of nutrients we can administer after a physical examination and consultation. The valuable nutrients in our therapies can boost your mood, improve your immune system, give your skin a radiant glow, an overall sense of better health, and much more. In one of our minor treatment rooms, you can relax while the IV is dispensed into your arm. Call our ZO Skin Centre® to learn more about the health benefits of IV Infusion Therapy.
Flawless Deluxe (Anti-Aging + Brightening)
This infusion of glutathione, antioxidants and vitamins combine to improve skin clarity, tone and texture. The Flawless Deluxe works to strengthen and support hair and nail growth. It reverses and prevents the compounded oxidative stress damage caused by daily sun exposure and environmental pollution. Added nutrients provide collagen support, which restores firmness, promotes elasticity, reduces wrinkles and prevents sagging. Hydration absorption is increased, and signs of aging associated with low levels of Vitamin C in the skin are reduced. Patients notice brighter skin and a restored natural skin glow.
Fast + Flawless (Anti-Aging + Brightening)
The Fast + Flawless ZO®IV infusion is a quick boost of glutathione and Vitamin C. This infusion therapy brightens the skin, promotes natural skin hydration, reduces sun damage and signs of aging.
Modified Myers (Timeless + Classic)
Originally created by Maryland physician John Myers, our Modified Myers contains a blend of amino acids, calcium, glutathione, magnesium, zinc and vitamins B12, B-Complex and C. This Timeless + Classic infusion alleviates health concerns including fatigue, migraines, depression, muscle pain and PMS symptoms.
Advanced Healing (Anti-Inflammatory + Healing)
This IV infusion is formulated to enhances bone and tissue repair while reducing the body toxins that contribute to inflammation and pain. The high dose of amino acids, vitamins, glutathione, magnesium, selenium, zinc, and antioxidants also restore essential nutrients that are lost after surgeries and procedures.
Rapid Recovery (Detox + Hydration)
This IV Infusion Therapy removes nutrient depleting acetaldehydes that are byproducts of alcohol digestion. It also contains electrolytes to hydrate the body, zinc to boosts alcohol and amino acid metabolism, and thiamine
to combat headaches, nausea and fatigue. Rapid Recovery revitalizes, hydrates, and promotes deep restful sleep. When administered before the presence of acetaldehydes, Rapid Recovery can mitigate facial flushing and nutrient depletion.
ImmunoNRG (Immunity + Energy)
From jet-lag and fatigue to common colds, flu-like symptoms, body aches or seasonal allergies, our
ImmunoNRG IV infusion contains balanced nutrients that boost the immune system, eliminate free radicals,
and relieve symptoms. We combine these nutrients with additional vitamins and antioxidants to enhance mental clarity and overall performance.
Vitamin B-12 Shots
Looking for a boost to your immune system to increase energy, focus and mood? Vitamin B-12 shots improve mental clarity, physical symptoms related to Anemia, and play a key role in the normal functioning of the brain, nervous system and the formation of blood.
Reviews
"I'm so glad that I met Serene, she did the best peel and laser treatment on me. My skin really improved and looks amazing. People always ask me what I use for my skin and it's not only the ZO products, but the procedures that Serene does has really made a huge difference. She really takes the time to explain the process and what to expect during the healing process. She also kept in contact with me afterwards which was personable and appreciated."
- J.M. /
Yelp /
Mar 19, 2021
"Three months ago I consulted with May, at ZO Skin Centre in Beverly Hills,  regarding my melasma concerns.  She put me on an aggressive skin care regimen and the results have been amazing in such a short time.  My melasma is much lighter, age spots are gone, skin tone is more even, skin is glowing and looks much healthier - all within 3 months.  The ZO skincare products are awesome and really have transformed my skin.  May is very insightful, helpful, and responsive. I'm very thankful to her and will continue to trust her recommendations.  I recommend May to anyone with skincare concerns. The support staff are also very courteous and helpful, appreciate Suzie's professionalism each time I call."
- R.B. /
Yelp /
Aug 11, 2020
"I went to ZO Skin Centre because of sun damage / melasma/ wrinkles.  I am so glad that I did!  I saw May Ali who is awesome!!  She took the time to answer all of my questions and explain the regimen that she put me on.  I have now been using the regimen for a month and the results have been amazing.  I honestly thought that I would have the dark melasma forever but now that's it's faded a lot, I have hope for it to completely disappear.  I traveled from SLO County to see May initially but now am able to schedule appts. via FaceTime.  Every time I text or phone May she gets right back to me.  I am so thankful that I went there - the drive was definitely worth it!!  I plan on being treated by May from here on out!!"
- T.F. /
Yelp /
Jul 17, 2020
"I have struggled with acne, dark spots, large pores, oily skin, black heads you name it! I'm a  39 year old woman of color.  That was Until I met May Ali! She put me on a system with ZO products, and within 6 weeks I have seen amazing, life Changing results. Ms. May have been there every step of the way threw this process. She's warm and inviting she also care about her patients!  She's the best!"
- R.B. /
Yelp /
Jun 25, 2020
"Zo Obagi creams are absolutely top notch.  Really recommended!  I have had persistent melasma problems for years.  Now for 7 weeks I follow a skin cream program to suppress this.  after only 2 weeks, and I am not exaggerating, I already had a clear result.  My skin is more even in color, the Peelings process works and my skin feels like baby skin and even my wrinkles are less! May is my medical specialist in this field.  And because every skin is unique, you first have a consultation with her per facetime / to see what is needed and what result you want to achieve yourself.  really she is very professional and will help you further.  There is a solution for everything.  wrinkles, melasma, red vein skin, dry skin ... I am so enthusiastic about the products, but all the more about the time and advice that physician assistant May Ali gives you. I like her a lot she is a TOP expert.  And I also like that they want to see you again after 3/4 weeks.  A lot of attention is paid to this after checking and the process.  So it is not just explanation, and buying products.  Good guidance.  So very committed to the customer!  .  I am very happy and can't wait until all melasma is under control and that I don't have to wear make-up more than just sunscreen.  it is really amazing !!  I love Zo Obagi products and Thank  you so much May for taking care of me!"
- F.D. /
Yelp /
May 16, 2020
Previous
Next
There are a variety of reasons for supplementing your diet and health with IV Infusion Therapy, such as:
Nutritional deficiencies due to poor nutrition or sub standard gastrointestinal absorption
A frail immune system
After bariatric surgery to supplement a new diet with vitamins and minerals to assist in your health during rapid weight loss
Dehydrated skin
Fluctuating moods or sleep patterns
Improve overall health for patients with chronic illness, recovering from surgery, or are being treated for cancer
There can be one single reason or multiple reasons to aid your body in wellness and recovery with IV nutritional therapy.
We can tailor each IV Infusion Therapy specifically for the patient, and expectations for the type of infusion provided will be discussed with you in full detail at your appointment. Keep in mind that your injection site may feel tender to the touch, itchy, or puffy in the hours after your IV treatment. Rest assured that this is a natural reaction in the skin. If you have a more unpleasant experience once you leave or feel like you are having an allergic reaction, please call us immediately.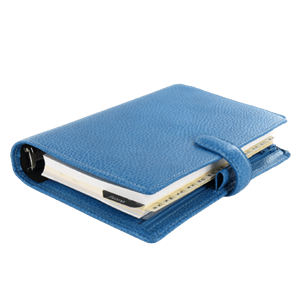 Plan Your Procedure
Average Procedure Time

30 – 60 Minutes
Contact Us
Nourish from the inside out
Discuss IV Infusion Therapy with your provider to determine the best treatment plan for you. These treatments can assist your body at performing better and give you a sense of renewed vitality that you may need. ZO®IV Infusion Therapy can be administered as needed in single treatment or in a series of treatments. Intervals between infusions often range from days to weeks.
Related Treatments