Hair loss happens. Even in the healthiest individuals, alopecia (hair loss) can become active unexpectedly. In Beverly Hills, CA we provide men and women with thinning hair consultations for alopecia at the ZO Skin Centre®. While most alopecia patients cannot cure their condition, the proper management of alopecia is essential. Our experienced dermatologists or licensed medical staff may review your medical history, ask about medications you are currently taking, plus analyze your skin, scalp, and hair follicles. After careful review, we will make recommendations about the procedures that can help manage the condition.
Alopecia is unpredictable in treatment. However, our team is confident in their abilities to help you try to regrow your missing hair, fill in missing patches, or refer you to a medical provider that can help address your needs. We can also assist you in learning more about your hair disorder, and how to carefully control it if possible.
Reviews
"I go to Serene regularly for Botox and for lasers and peels. My friends think I'm crazy because I fly in all the way from Florida to Beverly Hills a few times a year just to see Serene because her Botox lasts the longest I have ever had and  makes the most impact. So worth the travel for the results. She's the only injector that has made such a difference every visit. She has me on a ZO skincare plan that she adjusts every visits and my skin is so glowy, smooth and luminous."
- S.B. /
Yelp /
Feb 16, 2023
"I'm so glad that I met Serene, she did the best peel and laser treatment on me. My skin really improved and looks amazing. People always ask me what I use for my skin and it's not only the ZO products, but the procedures that Serene does has really made a huge difference. She really takes the time to explain the process and what to expect during the healing process. She also kept in contact with me afterwards which was personable and appreciated."
- J.M. /
Yelp /
Mar 19, 2021
"I loved my treatments and overall experience at Zo Skin Centre. Jamison is extremely knowledgeable & experienced so I was very comfortable and pleased with my visit and overall results."
- P.D. /
Yelp /
Jan 26, 2023
"Such a great experience at every ZO I have been to. Just popped in with a emergency zit and they squeezed me in. ( no pun intended ) I met with one of the providers and she injected a shot that cleared it up right away. I have always had such a good experience with Zo. Highly recommend for all your skin care needs."
- C.J. /
Yelp /
Jan 10, 2023
"Jamison is awesome! I went in for Botox and wanted it to look natural. It looks amazing! He spent time to discuss the look I was going for as well as my skin care issues. He put me on a skin regimen and super excited to see results which I'm already feeling. Will always go back to Jamison for Botox and ZO for skin care."
- M.F. /
Yelp /
Dec 29, 2022
Previous
Next
We see patients at the ZO Skin Centre® with diverse levels of hair loss. If you are experiencing hair loss and would like to have an alopecia consultation, we would be thrilled to discuss options with you and oversee your condition. Candidates for alopecia treatment will have thinning hair due to unknown causes, autoimmune diseases, genetics, nutritional deficiencies, inflammation (scarring alopecia), or other reasons that we will discuss during your appointment.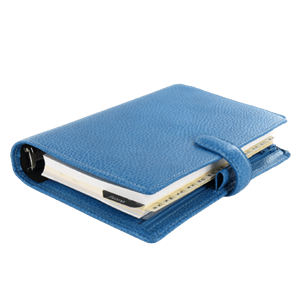 Plan Your Procedure
Average Procedure Time

30 – 45 Minutes
Contact Us
Losing your hair, whether you are male or female, can be a stressful time no matter if you are losing it one strand at a time, by the handful, or are almost bald. Even if you have a family history of alopecia and are not experiencing the hair loss yet, we can discuss a plan of action to help you plan for your genetic predisposition. We cannot cure alopecia, but our compassionate team of medical professionals will provide you with information and recommendations to help you and make the best of the situation. Schedule your ZO Skin Centre® alopecia consultation at our Beverly Hills, CA location.
Related Treatments