Cellulite can cause many men and women anxiety and prompt them to seek out treatment to reduce the appearance of it. Cellulite, which forms under the skin, produces a lumpy, dimply appearance that cannot be treated with diet and exercise. While there is a wide variety of pills, creams, and products on the aesthetic market today, these remedies are most often not enough to create the smooth appearance you desire. However, there is one highly effective treatment option for the treatment of cellulite, known as Cellfina®, which is approved by the FDA to greatly reduce and in some cases eliminate the appearance of cellulite on the buttocks and thighs. ZO Skin Centre® in Beverly Hills, CA uses this minimally invasive treatment to target the structural cause of cellulite. Just one treatment of Cellfina can create results that last up to three years.
Despite the fact that many people think cellulite is solely a fat issue, but it is actually a structural issue caused by the tight connective bands that are woven throughout the fat located in the thighs and buttocks. Due to the tightness of the bands pulling down on the skin and causing tension, this leads to the lumpy, dimply, "cottage cheese" look on the skin's surface. There are several contributing factors, such as aging, hormonal changes, lack of physical activity, a slow metabolism, and genetics that also play a role. In addition, cellulite is more common in women than men.
Cellfina® Reviews
"I went in for a consultation on my cellulite and met with Dr Bashey. He did an amazing job educating me on my options and informed me the best long term option as Cellfina. After leaving, I felt I knew exactly what I was getting myself into and scheduled my appointment. I'm not one to usually write reviews, but after getting it done, I felt the need to post in case someone else was in the market for this treatment. I couldn't be happier with the results, treatment and Dr Bashey.The treatment took no more than an hour. I was thinking it would be a little more invasive, however I rate it a 2 on a scale of 1-10. Besides the initial needles for numbing, I didn't feel much at all. The same day there was tenderness but nothing to the point where I couldn't move or walk around. There also was leaking of the numbing medication and little blood the first day but that was it. I wore compression pants as recommended by the doctor or my tight spanx for two weeks. The bruising had subsided for the most part after week one and was completely gone after week 2. I can see a huge difference already in my before and after photos. Dimples have disappeared!I would definitely recommend to anyone suffering from cellulite."
- L.C. /
Yelp /
Nov 15, 2017
Previous
Next
The best candidates for Cellfina® are patients:
Within 10 pounds of their goal weight
Not significantly overweight
Don't have substantial fat beneath the skin
Have realistic outcomes
Are looking for long-term results
The Cellfina® treatment offered at our Beverly Hills office is performed in one of our treatment rooms and does not require general anesthesia. Prior to the procedure, individual dimples of cellulite will be marked for treatment and with the special Cellfina hand-held device, a liquid anesthetic will be injected under the skin to diminish discomfort or any pain that may be caused by the treatment. Using the same device, your ZO® skin care professional will stabilize the skin using the attached suction cup. Using a tiny needle, the tight bands of connective tissue will be released in order to relieve tension and reduce the visibility of cellulite. The procedure lasts about 45 minutes – 1 hour.
With Cellfina®, there's a limited amount of downtime. There might be slight pain or discomfort after the treatment but most patients usually only need an over-the-counter pain reliever. In addition, there might be soreness, tenderness, and bruising in the treatment area, which should resolve fairly quickly. After treatment, you should wear a compression garment for about 1 week. You may experience visible results in as few as 3 days, but final results take about 2 – 3 months to appear. Since the bands that cause cellulite are released during treatment, they aren't likely to reappear, so only 1 treatment is usually needed to provide excellent results that can last up to 2 years.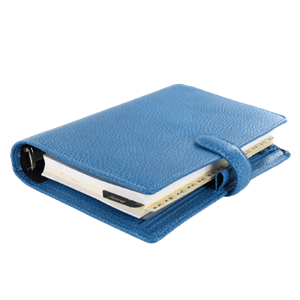 Smooth Out Your Cellulite
There are many products out there with outrageous claims of clearing cellulite, but for those who have tried them all know—they just don't work. If you are serious about getting rid of your cellulite, the one clear choice is Cellfina®. It's FDA-cleared, safe, effective, and can provide real, lasting results for up to 3 years with only one simple treatment. If you're ready to take the plunge to get rid of your cellulite, call ZO Skin Centre® Beverly Hills, CA today to schedule a consultation and learn more about Cellfina®.