Support the hydration of your skin. The health of your skin depends on it. This is why we have a ZO® Ossential® Hydration Treatment at our ZO Skin Centre® in Beverly Hills, CA. While some patients confuse dry skin with dehydrated skin, we are here to help you understand the difference and how to heal your skin. Did you know that dry skin is a skin type, and dehydrated skin is a condition your skin can experience from time to time? Dry skin will exhibit symptoms for your lifetime (if you have it), and dehydrated skin can happen to anyone and all skin types. This is one of the reasons we developed the calming ZO® Ossential® Hydration Treatment. This hydrating facial treatment is designed to target and restore hydration to your skin with aloe vera, mint leaf flavonoids, and allatoin working in synergy to comfort your weakened skin. It is also infused with brown algae extracts to encourage a rise in your skin's hydration level.
Reviews
"The centre itself and is one of the most world known places for cosmetology and Dr. Obagi is definitely a humble superstar of the industry. A lot of insiders and doctors come here for their procedures. I personally met Margarita only so far but had a great experience with her. She is very knowledgable, constantly evolving her professional experience, very caring and will never suggest anything with potential strong side effects. The front desk staff are amazing: attentive and helpful. Will be coming here on a regular basis."
- Y.S. /
Yelp /
Sep 18, 2017
"I love Zo skin centre! The office is spectacular, clean w/ a warm welcome. The staff seem genuinely kind and, humble mannered. My experience w/ staff is fantastic! Offered me beverages and made sure I was ok. Insurance: Patient can submit to insurance after service themself. Call for more info. I enjoy the product line. It seems to work well for me and my concerns. I will continue to come for facial, and product. I definitely recommend this Dermatology practice."
- R.L. /
Yelp /
Dec 29, 2017
"My aunt referred me to Obaji and I have been coming here for about a year now for dermatology and Botox. I am so blown away from the professionalism and level of care that everyone that works here provides. Not to mention the quality and results of all of the products are phenomenal. I'm so impressed by the foundation of this successful practice. It's rare to see such a motivation for excellence all around and in a moral and ethical way of doing business.I am so grateful for having met and being treated by Dr Bashey. He is absolutely fabulous in his work and the way he carries himself and represents the practice. His nurse Roxy is awesome. And Alin who handles product purchases is absolutely fabulous inside and out. At first you may think it is more expensive to come here over other places. However it's  worth every penny because when u think about how much money is being spent on innefective skin care products, Botox and fillers from other places that are cheaper in quality, not lasting and poorly done, I think u actually save money and your well being to come here and receive above and beyond excellent treatments and follow-up care that no other dermatology office can match.Thank you Dr. Bashey, Roxy and Alin and of course, Dr. Obaji!!!! Wish you all the most success because you all deserve it."
- D.D. /
Yelp /
Dec 13, 2017
"I went to Anita Gardner NP for a clear and bright laser treatment on my face. I had a sun spot on on nose that kept getting more noticeable. After the treatment the skin gets a bit red and dry but after that my skin was clear, smooth, and my sun spot that I was embarrassed about for years was gone!I'm so happy with the results. My skin looks like it did when I was 20!I've also seen her for botox and lip injections, and was extremely pleased with the results. I won't go to anyone else and send all of my friends to Anita."
- L.J. /
Yelp /
Dec 04, 2017
"Dr. Bashey is absolutely amazing he was very knowledgeable which made me feel very comfortable and at ease.  I was apprehensive going into this because of my fear of needles but the doctors technique and reassurance made the world of difference and the end result was amazing. I highly recommended this Dr. to anyone that is looking for an amazing Dr. & excellent results.  The practice staff was very nice and helpful as well overall my experience was a 10 & I will be a repeat patient."
- K.B. /
Yelp /
Nov 18, 2017
Previous
Next
Dehydrated skin may appear flaky and dry, feel tight yet itchy, and look very flat. It can mask as many skin conditions, and resemble dry skin. If you have experienced dehydrated skin, your skin simply needs more water. Keep in mind that dehydrated skin can be both dehydrated and oily at the same time, can be inflamed with an acne breakout, and can appear sporadically based on what you eat, your environment, or what products you put on your face (corrective, preventative, or cosmetic). The thirst of your skin can mask as many skin conditions, especially in the dry, winter months. We can evaluate all skin types for dehydration and make recommendations founded on your skin's needs.
The ZO® Ossential® Hydration Treatment is a luxurious facial treatment we perform in our treatment rooms where you can rest comfortably. Your skin will be thoroughly cleansed before the facial will begin. Your ZO® Ossential® Hydration Treatment will involve exfoliation and a series of polishes and serums to rehydrate your skin. We will also offer you a list of Custom ZO® Facial Treatment Enhancements to add on to your experience and for the benefit of your skin.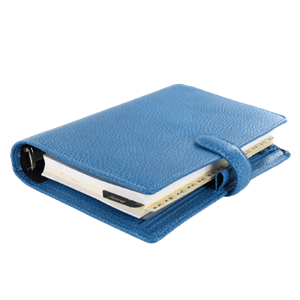 Plan Your Procedure
Average Cost

From

$200

Average Procedure Time

60 Minutes
Contact Us
Healthy Hydration Is Here
When your skin is dehydrated, it shows up as a dull, dry complexion that does not look or feel amazing to the touch. Recondition your skin with our ZO® Ossential® Hydration Treatment. Quench your skin's thirst with this indulgent facial treatment where the result is soft, restored, and healthy skin. Schedule a consultation today to get the whole picture of your skin health needs at ZO Skin Centre® in Beverly Hills.
Related Treatments