We can testify to the transformative ingredients in the Restylane® family product line of injectable dermal fillers at ZO Skin Centre® in Beverly Hills, CA. Restylane® incorporates hyaluronic acid (HA) into its clear gel formulation, which enhances the skin by adding fullness where injected. With decreased visibility of your wrinkles, you will improve the appearance of moderate-to-severe facial wrinkles and folds (lines presenting from the nose to the corners of your mouth called nasolabial folds) for up to a year. With varying dosage sizes, consistencies, and strengths, the Restylane® family can address a range of tissue shallowness, asymmetrical abnormalities in the skin, or augment thin lips for patients over 21 years-of-age. Our standout nurse practitioners and dermatologists can provide you with a same-day injection session when you come in for a consultation.
Restylane® Family Products
Longing for luscious lips? We can inject your lips with Restylane® Silk to plump your pout for impressive, sensual lips. As an added benefit, Restylane® can also fill out tissue loss around the mouth thus easing the appearance of wrinkles. It is also a thinner product than the original Restylane® product, and this makes it a standout lip augmentation injectable. Your Restylane® Silk results may last up to a year and will require maintenance injections.
Restylane® Lyft works wonders increasing the size and shape of the lips, and easing wrinkles, expression lines, crow's feet, acne scars, gaunt cheeks, and collagen loss due to aging. We have also treated patients with deep tear troughs, dark circles under their eyes, sagging brows, and more, with Restylane® Lyft.
One of the newest Restylane® products is Restylane® Defyne, which produces subtle changes in the expression lines on your face so you prevent looking "like you've had work done." Crafted with XpresHAn Technology™, Restylane® Defyne smooths those deep laugh lines to restore a more youthful and natural-looking appearance. Given at mid-to-deep levels of injection, Restylane® Defyne augments your facial skin within the deep nasolabial folds and marionette lines.
Also approved recently in the United States, Restylane® Refyne is now available. Designed with XpresHAn Technology™ to soften laugh lines. Restylane® Refyne can provide significant improvement and fullness for those moderate-to severe facial wrinkles and folds.
Reviews
"The centre itself and is one of the most world known places for cosmetology and Dr. Obagi is definitely a humble superstar of the industry. A lot of insiders and doctors come here for their procedures. I personally met Margarita only so far but had a great experience with her. She is very knowledgable, constantly evolving her professional experience, very caring and will never suggest anything with potential strong side effects. The front desk staff are amazing: attentive and helpful. Will be coming here on a regular basis."
- Y.S. /
Yelp /
Sep 18, 2017
"I came in for a facial for my first time and I know I will be coming back on a regular basis. A big thank you to Margarita who made me leave with a big smile on my face. She is very knowledgeable and was full of energy. I started using their products and loved it. I highly recommend getting the scrub!"
- D.O. /
Yelp /
Nov 05, 2017
"I went to the Obagi Skin Health Institute for a consultation with Dr. Bashey two weeks ago and felt he was the "one" to take on my facial concerns.Well, I was right...after getting the fillers Voluma and Vollure for the creases I had on the side of my mouth, my droopy checks and the slight indentations I had under my lips I am a brand new woman!  Let me just say this....it's not that I look any different, it's that Dr. Bashey took the time to examine my face and place the fillers where needed.  I look REFRESHED.  Dr. Bashey was patient with my asking (many) questions, and giving with his answers. I am very pleased with the end result and wanted to give this artist my review :-)Azenath Tovar"
- A.T. /
Yelp /
Oct 27, 2017
"I had to return a product because of the problem in packaging and it took more than 3 weeks to have the payment back so I got mad and made a complaint. The manager, Toi, called me back immediately and apologized for the problem, so she offered me a very nice complimentary facial with one of their great staff, Katy. She was very professional and friendly. I enjoyed the facial and I could see a huge difference in my skin after the treatment. They have the best services. I highly recommend this place. I have been using their product for many years and from today I will be their patient for all the treatments they have."
- J.S. /
Yelp /
Oct 04, 2017
"Hydro Facial by Margarita is an ultimate must have.I came in for the first time a week ago and I know I will be coming back on a regular basis. My skin is glowing, pores are minimized, make up looks better than ever, but I don't really need one now. Margarita is a real professional with a great touch and amazing energy. She took time to learn about my concerns, my skin care routine and what is that Im looking for to achieve at the appointment. I felt completely comfortable and relaxed while she was doing her magic with my skin. I left Obagi clinic after one hour treatment feeling like I spent a full day at a spa. This is a perfect treatment for the face, that can be done on the day of the special event and/or regularly to keep you look beautiful all the time. See Margarita and your skin will thank you for that... *Office is gorgeous, staff is nice and friendly, very convenient parking across the street."
- P.L. /
Yelp /
Oct 04, 2017
Previous
Next
Men and women (over the age of 21) with aging skin, wrinkles in the mid-face, skin atrophy, or simply wanting to experiment with plumping the lips for the first time, will receive a one-on-one consultation at our practice. This particular injectable is also infused with lidocaine to help with the sensations of the needle going into the skin multiple times, which makes this an ideal filler for patients who are needle shy. Candidates who have a history of severe allergic reactions should make our team aware of your specific allergies.
In our Beverly Hills practice, we will escort you to one of our treatment rooms to prepare you for your Restylane® injections. Your skin will be cleansed to remove makeup or bacteria that could jeopardize the injection site for risks of infection. Then, we will mark the area where the injections will be placed. Our highly-trained injector will then introduce the needle into your skin to administer the Restylane®. It may take several injections to get the desired result. You can expect to have a repeat injection session in about a year to continue looking replenished with fuller skin or lips.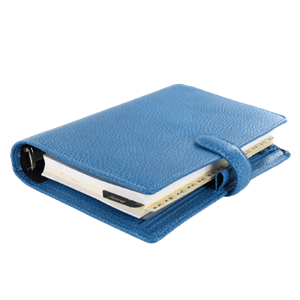 Plan Your Procedure
Average Procedure Time

30 Minutes
Contact Us
If you want to have the "wow-factor" to your skin and/or lips, we can offer you a consultation to Restylane® at the ZO Skin Centre® in Beverly Hills, CA. Restylane® injections have the objective of providing you with replenished skin where tissue was lost from age, weight loss, or scarring. Plus, Restylane® can also amplify the look of your lips. We look forward to meeting you for a consultation at ZO Skin Centre® or for a follow-up appointment.
Related Treatments